GoalFriends - GF Global, LLC Appoints Gina Copeland as Director of Global Expansion
GoalFriends - GF Global, LLC appoints Gina Copeland as Director of Global Expansion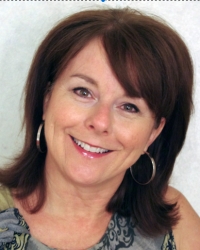 Raleigh, NC, June 27, 2018 --(
PR.com
)-- GoalFriends -GF Global, LLC announced the addition of Gina Copeland as Director of Global Expansion. According to CEO and Founder Darlene Whitehurst, this addition is key to helping GoalFriends reach its goal of launching groups in 196 countries around the world. "We want women everywhere to dream bigger, achieve more, and be their best selves," says Whitehurst. "We already have GoalFriends groups in six continents. We now have the infrastructure needed to focus on international expansion. We are excited to have Gina on board to help expand our reach even more."
"We have a variety of growth channels and partnerships to explore," states Copeland. "I describe GoalFriends as a confidence movement, based on powerful connections and purposeful conversations. The time is right and we're excited to see what happens!"
Copeland has experience working with American expatriates, foreign missionaries and Nationals in Asia, Africa, South America, Europe, and the Pacific Islands – specializing in strategic planning, brand communications and organizational support.
Headquartered in Raleigh, NC with groups in 25 states and numerous countries around the world, GoalFriends is a monthly, step-by-step program that uses inspiration, goal setting, personal development, and group discussions to help women dream big and make their goals a reality.
For more information please visit www.goalfriends.com.
Contact: Gina Copeland
gina.copeland@goalfriends.com
Contact
GoalFriends
Jeanie Chang
919-301-0900
www.goalfriends.com

Contact