National Preschool, Little Sunshine's Playhouse Announces Winners for Trip to Italy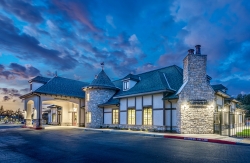 Springfield, MO, June 29, 2018 --(
PR.com
)-- Little Sunshine's Playhouse & Preschool® is sending five well-deserving teachers from their schools across the country on a trip to Reggio Emilia, Italy. The all-expenses-paid trip is to further inspire and develop the already-established passion and knowledge of this international educational philosophy.
The winners are:
- Karen Rushton, LSP – Houston
- Jesika Favuzza, LSP – Springfield I
- Jennifer Gavin Winters, LSP - Willowbrook
- Tessa Marden, LSP – Franklin
- Melissa Smith, LSP - Rogers
The Reggio Emilia approach is used in infant, toddler, and preschool development around the world and inspired the creation of Little Sunshine's Playhouse proprietary curriculum, Creatively ShineTM, which is taught in all their schools.
Some key Reggio Emilia principles:
- Children must have some control over the direction of their learning;
- Children must be able to learn through experiences of touching, moving, listening, and observing;
- Children have a relationship with other children and with material items in the world that they must be allowed to explore;
- Children must have endless ways and opportunities to express themselves.
"I am thrilled to award five deserving teachers with a trip to Italy to experience Reggio Emilia first hand. They will have an opportunity to be truly immersed in the educational philosophy that makes our schools so unique and sought after," said Little Sunshine's Playhouse Founder and CEO, Rochette Dahler. "These winners have made the most significant contributions within their schools company wide. They have demonstrated that they are the most passionate about our educational philosophy and providing the best early childhood education for their students."
Little Sunshine's Playhouse & Preschool has 20 preschools nationwide and maintains a reputation of unrivaled distinction in preschool and early childhood education. With a master planned, Reggio Emilia-inspired curriculum, Little Sunshine's Playhouse enables each child to develop their imagination and grow socially with the primary mission of helping students reach their full potential. For more information about LSP visit
www.littlesunshine.com
.
If you would like more information, please contact Kelly Yust, Director of Marketing, at 417-887-4242 Ext. 1003 or by email at
kellyy@littlesunshine.com
.
Contact
Little Sunshine's Enterprises
Kelly Yust
417-887-4242
littlesunshine.com

Contact