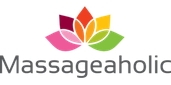 Los Angeles, CA, July 05, 2018 --(
PR.com
)-- The American Institute of Stress tells us that 77% of American adults regularly experience physical symptoms caused by stress along with another 73% experiencing psychological symptoms. There's no doubt that the reason behind this is because lifestyles are busier, more stressful and people have less time to indulge themselves in therapies to promote relaxation. Of course, because of the impact of busier lifestyles, there is huge focus on wanting to live a healthier, happier life.
One of the best methods to reduce stress levels is massage, as it lowers depression and alleviates anxiety. Additionally, massage is proven to reduce pain. However, fast-paced office environments, family commitments and being on-call 24 hours a day, 7 days a week leaves little time left for relaxation. Yet with on-demand becoming more and more important in today's world, there's almost nothing that can't be delivered immediately, including stress-busting treatments.
Massageaholic.com
has recently stepped up to the mark with a handy new booking service launched to help Americans experience a more connected body, mind and spirit. This service gives users the ability to find the best possible massage therapy in any US city – all at the click of a button.
The service is simple to use. It instantly sends a message directly to salons near to a user's home or workplace. The message includes an inquiry into specific therapies, the availability and prices. No need to telephone, email or use a search engine – everything is done for the user in moments.
Says Clara Masters, founder of massageaholic.com:
"We know that millions of Americans use massage as an effective tool to combat stress and to reduce pain. Equally, there are millions of others who suffer the same stress and pain yet don't have time to use massage therapy. It's often difficult to schedule a massage, let alone experience the benefits associated with massage. With massage seen as an increasingly popular wellness practice complementing conventional medicine, making it more accessible was the number one factor in developing massageaholic.com."
The ancient Chinese therapy boasts over 4,000 years of practice and yet while 51 million Americans have discussed the therapy with their doctors, more than 31% say they're "too busy" to experience the benefits of massage. With this brand new booking service, it will always be possible to find time.