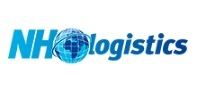 Venlo, Netherlands, August 31, 2018 --(
PR.com
)-- Theodorus Schreurs, CEO of
NH Logistics
, commented on the launch of the program:
"In Russia, more and more companies do not want to work under the old schemes. This method was adopted back in the USSR. At that time each company had had its own warehouse, a fleet of vehicles, freight forwarders, loaders. Now it is not fashionable, and what is most important not profitable.
NH Logistics introduced Western Europe experience, which can be found mainly in Germany, and adapted by Russian market now. If a customer wants to export or import any goods, he simply needs to call or send an electronic application through the NH Logistics website."
According to recent research, more and more companies prefer to trust delivery, customs clearance and warehouse services to third parties. This not only simplifies the workflow and speeds up the process of cargo transportation, but also saves the company's budget on average in Europe by 13%!
How does this happen?
In addition to the basic transportation costs, payment of duties and goods storage, it is necessary to maintain a whole staff of competent specialists.
The average hourly wage in the EU for the first half of 2018 was 38 €.
In the CIS countries, this figure is lower - only 10 €. However, a significant saving is obtained in a year.
Outsourcing logistics companies, such as NH Logistics, have the well-established infrastructure and large orders volume. This allows to provide a full range of logistics services at reduced prices.