Eldon Riggs Hugie, Esq. Commemorated as a Lifetime Featured Member by Strathmore's Who's Who Worldwide Publication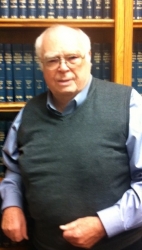 Farmingdale, NY, October 02, 2018 --(
PR.com
)-- Eldon Riggs Hugie, Esq. of Bakersfield, California and Logan, Utah, has been commemorated as a Lifetime Featured Member by Strathmore's Who's Who Worldwide Edition for his outstanding contributions and achievements for over 40 years in the fields of law, taxes and business.
About Eldon Riggs Hugie, Esq.
Mr. Hugie is an Attorney-CPA with experience in legal, tax and business pursuits. His practice includes taxes, real estate, estate planning, oil and corporate law. Currently, he serves as Chairman of an Oklahoma oil company, CFO of an internet company, and officer/director in several family-owned investment companies.
Mr. Hugie obtained a B.S. degree from Utah State University and a J.D. at the University of California at Berkeley. He served as a Captain (Intelligence) in the U.S. Air Force, and on the Board of Directors of the California Law School Alumni Association. His experience includes being principal owner, executive and legal counsel of corporations involving: operation of cattle ranches and feedlots (over 100,000 head) in California, Texas and Australia; 4,000 acre farming operation in California; major California hotels; 2,500 acre recreational property on Rogue River in Oregon; 400,000 acre hunting/recreational retreat in British Columbia; recreational development in Bora Bora, Tahiti; business projects in Libya, Saudi Arabia, Switzerland, Japan, Hong Kong, Egypt, Vietnam and South America.
Mr. Hugie is "AV" rated in the Bar Registry of Preeminent Lawyers of America by Martindale-Hubbell. He is a Member of the State Bars of California, Utah and Oregon, the A.B.A and the A.I.C.P.A. He has been recognized on the Reuters Billboard in Times Square in New York City.
In his spare time Mr. Hugie enjoys church leadership positions and teaching positions, fishing the rivers of Alaska and cruises throughout the world. He is an avid reader of history, and loves to spend time with his family which includes 5 children and 36 grandchildren. His favorite quote comes from Winston S. Churchill: "I contend that for a nation to try to tax itself into prosperity is like a man standing in a bucket and trying to lift himself up by the handle."
About Strathmore's Who's Who Worldwide
Strathmore's Who's Who Worldwide is an international advertising, networking and publishing company based in Farmingdale, New York. They are proud to be able to satisfy their clients and continue to have repeat clientele due to their longevity and pride in their products and services. The Owners strive to connect business professionals to enhance their contact base and networking capabilities so they can get the acknowledgment and publicity within their industries and beyond. The Strathmore family has been providing these valuable services for over two decades. They target executives and professionals in all industries to be featured in their publication and on-line directory. Industries include business, law, education, healthcare and medicine, fine arts, IT, government, science, real estate, entertainment and many more accomplished fields. Professional profiles are listed in an annual hardcover journal and in a detailed, searchable database on the website www.strww.com.
Contact
Strathmore Worldwide
Susan Perrault
516-677-9696
www.strathmoreworldwide.com
Syndi Reibman

Contact