Cari A. Mews Honored as a Woman of the Month by P.O.W.E.R. - Professional Organization of Women of Excellence Recognized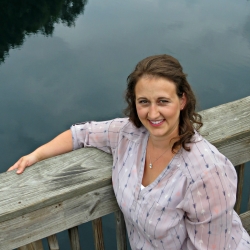 Loyal, WI, September 01, 2018 --(
PR.com
)-- Cari A. Mews of Loyal, Wisconsin has been honored as a Woman of the Month for August 2018 by P.O.W.E.R. (Professional Organization of Women of Excellence Recognized) for her outstanding contributions and achievements in the field of drug screening. Each month women are featured to represent their professions and industries due to their expertise and success in their chosen specialty.
Aboiut Cari A. Mews
RKI Transportation and Business Consortium is a family business with branches in transportation, freight brokerage, drug testing, and real estate throughout Wisconsin and nationally. As the owner, Cari Mews oversees the operations and management of the drug and alcohol testing and screening service. She works with a team of nationally certified drug technicians with a combined experience of over six years who are available any time of the day or night to give superior drug and alcohol testing services. Whether you wish to random test, post-accident, pre-employment, accident or reasonable suspicion, their qualified testers are available to handle all your drug and alcohol testing needs. They offer onsite testing which is very beneficial. In addition to drug testing, they also provide a range of other compliance services including: driver qualification files, log audits, supervisor training, hours of service requirements, DOT style audits, writing company hand books and company policies.
Cari received her B.S. in Business Administration from A.I.U. in 2012. She got started in her industry after her father had mentioned the idea to her. She got certified to do his DOT tests for truck drivers and then they brought in more clientele. After a while, her father handed her the reigns and said to run with it. Learning the different industries and regulations that each has to follow was a challenge. She has to be aware of all the laws statewide. Cari always does research to ensure she is doing everything legitimately. In her spare time, she enjoys spending time with her family, camping, kayaking and painting.
Ms. Mews states, "You can always expect the best from me. I go above and beyond for my customers, no matter what."
For further information, contact
www.rkillc.com
.
About P.O.W.E.R. (Professional Organization of Women of Excellence Recognized)
P.O.W.E.R is a website as well as a digital and print magazine featuring professional and famous women. Our mission is to provide a powerful network of empowering women who will mentor and inspire each other to be the best they can be. Through our valuable services, our members can collaborate with like-minded professionals, gain recognition and obtain knowledge from those who have already achieved success.
Contact
P.O.W.E.R. (Professional Organization of Women of Excellence Recognized)
S. K. Koop
516-365-3222
www.powerwoe.com
Ellen Gold

Contact