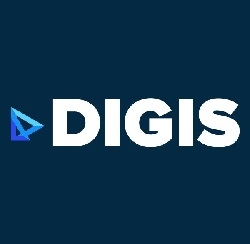 San Francisco, CA, September 13, 2018 --(
PR.com
)-- Mr. Nagatkin says that DIGIS has already been providing custom software development services to multiple clients residing in the United States and Canada, and now, as their number keeps on growing, the company started thinking about setting up its office or entering into some partnership with a local softdev firm to better cover potential clients and their needs.
"We are now only starting to think what's going to be better both for us and for our would-be clients. We need to scrupulously analyze the market, our capabilities, our resources, perform some risk assessment...All this is needed to be done to be absolutely sure that we are able to provide superior quality services to the clients and not to upset their expectations. At present, we are considering two options. One is to set up a full-scale office somewhere there, with the development and management staff. That is the best option if we want to ensure ultimate coverage and quality. But at the same time, it will drive tremendous costs for us - employees' payrolls, taxes, office rent and other costs, including Capex and overheads. It's a kind of tough, well. The second option is to find a reliable software development firm there capable of ensuring our level of quality and enter into some partnership with this firm. Then delegate our Tech Lead and Management representative for full-time work there, who would supervise how our orders and projects are implemented. This option is less burdensome in terms of the company's costs but requires extra efforts to find the proper partner, test run this partner's capabilities and process flow etc. So, as you may see, we've been quite challenged here. What is good is that this is a good challenge as we develop and grow bigger. We will see what the decision is."
Just for reference: According to IDC, global information technology spending will top $4.8 trillion in 2018, with the U.S. accounting for approximately $1.5 trillion of the market.
So Do IT's decision to go and bite a piece of this tasty pie is understandable. And time will show how they succeed.
About Do IT Programming Solutions:
Do IT Programming Solutions LP is an international software development company domiciled in Cyprus with a development office in Odessa, Ukraine. The company was founded in 2015 by a team of software development freelancers and has grown into a meaningful company in the region employing over 80 highly skilled and talented development specialists.
The company develops make-to-order software solutions for such domains as Fintech, Retail, Healthcare and Life Sciences, Travel and Hospitality, Media and Entertainment, and Human Resources.
The company's services cover CRM systems development, Web applications development, mobile applications development, Blockchain development, AI-enabled software development, Machine Learning software development, and IoT applications development.
In regards to technology use, Do IT Programming Solutions works with JavaScript, Java, PHP, Ruby on Rails, Python, HTML, CSS, Angular, React.js, Node.js, Oracle, MongoDB, Swift, Etherium, etc.
Thanking the Ukrainian development office - Ukrainian developers ensure high quality products at a fair price - Do IT has successfully implemented multiple projects for such global corporations as PwC, EDP (a.k.a Energias de Portugal, one of Europe's energy operators), Roomster (US-based rent service and social network for homeowners), and others.