Chews A Puppy - Finding a Good Dog Breeder in Orlando, Florida
With urban sprawl and continued zoning regulations that infringe on the ability to own and breed dogs, it's getting harder and harder to find good breeders with puppies available locally in Florida.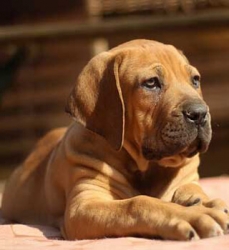 Orlando, FL, September 14, 2018 --(
PR.com
)--
ChewsAPuppy.com
has officially launched and is happy to announce its ability to provide quality pet puppies to its customers across Florida. Chews A Puppy is a trusted source of purebred and designer mixed breed puppies for people and families looking to add that special puppy to their lifestyle.
Chews A Puppy has access to a large network of responsible breeders whose main goal is to offer quality puppies as pets. With a hands-on approach, Chews A Puppy staff hand select the breeders and the puppies offered for sale to the public at their convenient and centrally located facility in Ocoee Florida.
Chews A Puppy has all types of puppies available, different breeds, colors, and specific traits to fulfill the wish list of their new home. Options help Chews A Puppy ensure that each and every puppy will go to a forever home! With a the large selection of breeds and different puppies available, Chews A Puppy stands out from its competition due to the fact that all puppies come with:
*Lifetime Health Warranties: Chews A Puppy has such confidence in the puppies offered for sale that they have taken the unprecedented decision to offer incredible health guarantees to give customers the peace of mind that picking a puppy from Chews A Puppy is the right decision. Chews A Puppy is confident that customers will not find another source whether it be a breeder, kennel, pet shop, shelter, rescue, or website that offers guarantees that afford them the protections and peace of mind that Chews A Puppy does.
*Free Training: The training covers but is not limited to: housebreaking, general obedience, and problem avoidance. Chews A Puppy offers training through a private section of their website where puppy purchasers can login and get all the tips and advice they need. Plus, the online portal offers training techniques to teach puppy obedience.
*Microchipping: All Puppies are microchipped before leaving for their new furever home.
Chews A Puppy is available to provide you with easy to understand information to help you transition your new puppy into his/her new home and help you in making the transition into as smooth of an experience as possible.
Veterinarian Care: The puppies will have vaccinations and dewormings, up to date, prior to going to their new homes. Vaccinations may include Distemper and Parvo inoculations, Hepatitis, Parainfluenza, Bordetella. Parasite control is used for both the treatment of, as well as preventative care of parasites throughout the puppy's life.
Chews A Puppy is made up of trained staff of knowledgeable dog trainers, breeders, and groomers with combined decades of experience with dogs are available to answer your questions and discuss different breeds with you to allow you the opportunity to choose the right breeder, the right breed, and the right puppy to become a part of your family. Chews A Puppy staff makes sure that clients choose the perfect puppy and partner that suits the needs and lifestyle of their clients. The trained knowledgeable staff not only discusses the preferences of their consumers but also the emotional needs that come along with it.
Trained staff with knowledgeable dog trainers, breeders, and groomers are available 7 days a week to answer and discuss customers inquiries regarding puppies by phone, email, social media, or in person at its facility. Chews A Puppy is bound to make its mark as a trusted source for obtaining a happy, healthy puppy throughout the state of Florida.
Contact
Chews A Puppy
Crystal Gras
407-439-0440
www.chewsapuppy.com
11167 West Colonial Dr, Ocoee, Florida 34761

Contact