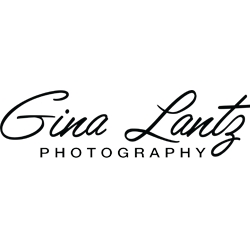 Denver, CO, September 25, 2018 --(
PR.com
)-- Gina Lantz, owner and proprietor of Gina Lantz Photography, LLC is located in the Denver metro area and was recently awarded eight bronze awards in the Portrait Masters Image Competition at the Portrait Masters 2018 Conference that was recently held September 5-7th in Phoenix, Arizona.
The Portrait Masters Competition is a national competition sponsored by the Sue Bryce Education organization to educate photographers at any level on managing their business, improving their skills, and introduce new techniques in the art of photography. As explained by Sue Bryce, founder of the Sue Bryce Education and co-founder of The Portrait Masters, "The Portrait Masters photo contest is more than just an outlet for photographers to be recognized for their beautiful photographs. It is a program that rewards their technical and aesthetic acumen with official certifications that are recognized internationally."
Gina received awards for her work in these categories:
1. Three bronze awards–Family Portrait
2. Two bronze awards–Creative
3. Two bronze awards–Contemporary
4. One bronze award–Children's
The criteria for each award category is defined by a professional standard of work that is judged by six international prestigious photographers in styling, composition, focus, lighting, connection, posing, post production, and overall technique and presentation. Over 7,000 images were submitted into this competition.
Gina's winning submissions for the Portrait Masters Competition can be viewed on her website http://www.ginalantzphotography.com/awards
About Gina Lantz Photography, LLC
Gina Lantz is an award-winning professional photographer which includes being featured in Denver's A List of Top 10 photographers for 2018 and serves many areas in the Denver, Colorado metro. Gina provides a personal touch and great care to every client and family to capture and immortalize the special moments in their lives.