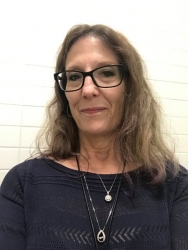 Irving, TX, November 09, 2018 --(
PR.com
)-- Julie Christine King of Irving, Texas has been recognized as a Woman of the Month for October 2018 by P.O.W.E.R. (Professional Organization of Women of Excellence Recognized) for her outstanding contributions and achievements in the field of finance. Each month they feature women to represent their professions and industries due to their expertise and success in their chosen specialty.
About Julie Christine King
Julie Christine King has served in the banking/finance industry for 25 years. She is a Treasury Management Representative at Comerica Bank in Dallas, Texas. Comerica Incorporated is a financial services company headquartered in Dallas, Texas, strategically aligned by the Business Bank, the Retail Bank, and Wealth Management. The Business Bank provides companies of all sizes with an array of credit and non-credit financial products and services. The Retail Bank delivers personalized financial products and services to consumers. Wealth Management serves the needs of high net worth clients and institutions. Ms. King provides global client support. She assists global clients with technical difficulties, provides services with technical support, check scanning and converts foreign currencies. She also trains employees and clients and serves as a consultant.
Julie obtained an A.A.S. in Banking Professional Customer Service Treasury Management from Mountain View College. She is skilled in Microsoft Excel, Customer Service, Microsoft Word, Customer Relationship Management (CRM), and Public Speaking. Previously, she served as a Dedicated Service Director with Treasury Management Bank of America. She is a Leader with Celebrate Recovery and is interested in Catholic Charities. In her spare time she enjoys family activities and gardening.
For further information, contact
www.comerica.com
.
About P.O.W.E.R. (Professional Organization of Women of Excellence Recognized)
P.O.W.E.R is a website as well as a digital and print magazine featuring professional and famous women. Our mission is to provide a powerful network of empowering women who will mentor and inspire each other to be the best they can be. Through our valuable services, our members can collaborate with like-minded professionals, gain recognition and obtain knowledge from those who have already achieved success.