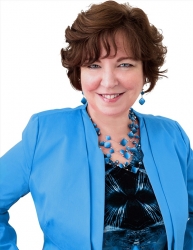 Arcadia, CA, November 16, 2018 --(
PR.com
)-- Michelle McCullar of Arcadia, California has been recognized as a Woman of Empowerment by P.O.W.E.R. (Professional Organization of Woman of Excellence Recognized) for her outstanding contributions and achievements for over 5 years in the field of Coaching.
About Michelle McCullar
Michelle McCullar is the Business and Marketing Strategist and Owner of Impact Now! Consulting. Michelle works with entrepreneurs, coaches and small business owners who continually find themselves on the client and cash flow roller coaster. She helps them communicate with confidence and sell with authority so they consistently attract their ideal clients and get paid what they're worth. Michelle also works with entrepreneurs and small business owners who are ready to grow their business, but find themselves feeling stuck and overwhelmed just trying to keep up with where they are. She helps them to envision, strategize and innovate a leveraged business model that increases productivity and profits, without working harder. As we are into the 4th quarter of 2018, Michelle is on a mission to help committed entrepreneurs create a big cash injection between now and New Years, one that possibly doubles or triples their income for the quarter, if not the year.
Michelle has devised a way for entrepreneurs to powerfully take advantage of those last 6 weeks of the year… with strategies they could then use anytime of the year to create a cash injection whenever they need or want. Seasonal promotions are one of the most powerful cash infusion mechanisms there is, but only if you have a strategy, which is why she has put together and is offering the Holiday Revenue Explosion Bootcamp. This Bootcamp was created to help members design, implement and launch their very own Holiday Cash Injection Campaigns, with irresistible offers their clients will love, so they can profitably ring in the New Year. Additionally, participants will design their own 2019 Cash Injection Calendar so they are primed and ready to add an additional 6 to 7 figures in their business, over and above what they would typically bring in, in a given year. Michelle is offering a free copy of her eBook "10 Cash Injection Strategies to Profitably Ring in the New Year." This book includes her proven strategies and can be downloaded at http://bit.ly/10-CI-Strategies.
Michelle is also the Creator and Founder of Mission-Aligned Business Design, Nail Your High-Profit Niche, and M.A.G.I.C. Messaging: Stand Out, Be Heard, Get Paid. Her mission is to help purpose-driven entrepreneurs stand out, be heard and get paid-so they can ultimately impact thousands if not millions around the world, while living the lifestyle of their dreams. She does that by creating a mission-aligned business design combined with magnetic messages that instantly earn the client's interest, trust and buy in. Michelle is the "go to" mentor for visionaries and purpose-driven entrepreneurs who are ready to create a profitable change-making business that is authentic and fully aligned with who they are. They will be empowered to unleash their inner superhero and answer their personal call to greatness. She likes to work with start-ups to help them become successful. She is a Certified Social Leads Consultant and has worked with B2B and B2C Done For You Lead Generation from January 2018 to the present. Michelle is a passionate advocate for Lead Generation focused on LinkedIn. She has been trained and certified in best practices for LinkedIn Mastery & Lead Generation. She is an Eric Lofholm Sales Coach through Eric Lofholm International.
Ms. McCullar is the Founder, President and Chief Empowering Officer of the Women's Wholeness Connection, Inc. since October 2012. This company is committed to healing lives, developing human potential, and creating a supportive and empowering community, where women feel free to grow and authentically express themselves in all areas of their lives. Their mission is to teach women how to live an inside-out life that empowers them to live whole and rewarding lives as the fullest and best expression of their true selves. They inspire, encourage, and provide resources to help individuals achieve personal and professional fulfillment.
Michelle's book, "Women Overcoming Demons: 9 Steps for Becoming Whole Again" is dedicated to all women courageously seeking to live their truth. She takes you on a magical journey back to wholeness. Part autobiography, part inspiration, part healing, and part how-to, Michelle's book guides you step-by-step through her simple but powerful process for becoming divinely you. Her other publications include: "Ditch the Elevator Pitch: 3 Intriguing Way to Answer "What Do You Do to Stand Out, Be Heard, get Clients," "Magnetic Messaging Blueprint-How to Create Your Unique Message to Attract the Clients You Love" and "The WHY Map-Discover Your Inner Driver to Success."
On her radio show, Mission to Millions: Game Changing Calling Creating A Better World Today, Michelle and her guests share life and business changing insights that will inspire you to step out in a much bigger and more powerful way. Virtually anything you desire is possible when you align your life around what is most important, meaningful and fulfilling for you. It includes incredible stories where the impossible became possible for every-day people. Michelle has done interviews on the Law of Attraction Radio Network, iHeart Radio and CUTVNews. She also has her own blog.
Michelle completed the Peak Potentials Training Quantum Leap 3 year business training in 2011. She is a Certified Heart Virtues Expert and a Licensed Divine Navigation Coach. She was honored as one of the Spirited Women Pick 12 Authors and Spirited Women Pick 12 Experts. She is affiliated with the Women Network, the Holistic Chamber of Commerce and the Women Speakers Association.
Originally from tiny Stoneburg, Texas, Michelle graduated with 5 kids in her class and little employment opportunity beyond Walmart, a boot factory, and a small locally owned bank. She obtained a B.A. in Business Analysis and Informational Systems in 1985 and a M.S. in Computer Science in 1987; both from Texas A&M University. At age 21 she found a way to escape her small-town roots and become a NASA Engineer. She worked at NASA's Jet Propulsion Laboratory for 26 years. From there she has gone on to become an author, speaker, radio show host, and leading business and messaging mentor.
Michelle's slogan is, "Rocket your results."
For further information, contact www.michellemccullar.com or catch her live on FB at 10am Pacific at www.facebook.com/ImpactNOWConsulting/.
About P.O.W.E.R. (Professional Organization of Women of Excellence Recognized)
P.O.W.E.R is a website as well as a digital and print magazine featuring professional and famous women. Our mission is to provide a powerful network of empowering women who will mentor and inspire each other to be the best they can be. Through our valuable services, our members can collaborate with like-minded professionals, gain recognition and obtain knowledge from those who have already achieved success.