The White Law Group Announce Securities Fraud Investigation Into OptionSellers.com
The White Law Group announces a securities fraud investigation involving OptionSellers.com and INTL FCStone.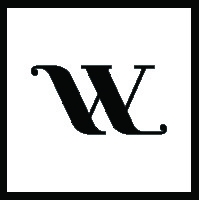 Chicago, IL, November 28, 2018 --(
PR.com
)-- On November 15, 2018, OptionSellers.com, a commodities options trading firm, reportedly notified its investors of a "
Catastrophic Loss Event
."
Investors reportedly lost all their money due to a short call position in natural gas, and also owe money to INTL FCStone for margin calls.
The White Law Group has received numerous calls from investors that have lost hundreds of thousands of dollars investing in OptionSellers.com.
If OptionSellers.com was improperly allowing options trades in IRA accounts on margin and did not trade options conservatively, investors may have claims.
If an investment firm makes unsuitable recommendations to its client such as a risky trading strategy and breaches its fiduciary duties it may be held liable for investment losses.
According to D. Daxton White, managing partner of The White Law Group, "It is unfortunate, but we believe that many more investors have suffered devastating losses investing with OptionSellers.com."
If you suffered losses investing with OptionSellers.com, please contact the The White Law Group at (888)637-5510 for a free consultation with a securities attorney.
The White Law Group is a national securities fraud, securities arbitration, and investor protection law firm with offices in Chicago, Illinois and Vero Beach, Florida.
For more information on The White Law Group, please visit www.WhiteSecuritiesLaw.com.
Contact
The White Law Group, LLC
Renae Lloyd
888-637-5510
www.whitesecuritieslaw.com

Contact