Private Money Lender Joe Malvasio Offers Range of Financing Solutions for Real Estate Investors
Joe Malvasio is fully committed to helping his clients obtain loans at the best rates possible.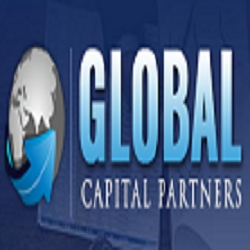 New York, NY, December 20, 2018 --(
PR.com
)-- As one of the most established commercial lending agencies in the country, Global Capital Partners (GCP) Fund is a reliable source for real estate funding.
The company provides a range of financing solutions to cater to the needs of new and savvy investors.
Whether an investor is seeking commercial funding for project acquisition, construction or asset purchase, GCP Fund has the expertise and experienced to cater to all their requirements.
Owned and managed by Joe Malvasio, GCP Fund offers a wide range of commercial financing solutions, which includes private loans, asset-based loans, bridge loans, mezzanine loans, permanent financing, structured joint venture financing, and more.
With 30 years experience as a private lender and as the president of Global Capital Partners, Joe Malvasio is fully committed to helping his clients get commercial loans at the best rates possible.
Realizing that no two real estate investors and loans are alike, Joe Malvasio makes sure to understand each client's financial situation, goals and requirements before offering them the best loan products.
"It's a well-known fact that after the 2008 recession period, banks and traditional lenders have become more stringent when it comes to offering loans to investors," stated Joe Malvasio. "Thanks to private lending, real estate investors with a poor financial history or a low credit score have found hope. If your loan application has been rejected by a bank due to your bad credit score, GCP Fund can help you obtain the right loan product for your project.
"We believe in turning your dreams into reality and won't let a financial setback prevent you from building your real estate property. Unlike other private lenders, we don't just provide loans, but we're there for our clients every step of the way.
"Our extensive experience allows us to effective financial support and honest advice to people seeking financing for their real estate projects."
In addition to offering commercial real estate loans, the company also crafts feasible repayment strategy for their clients.
About Joe Malvasio
Joe Malvasio has the experience of 30 years as a lender and is the president of Global Capital Partners. They help facilitate clients with commercial lending and acquisition financing projects.
He has recently closed a deal worth $1 million on one of the most prime locations in Tribeca, New York. Joe Malvasio can be contacted through the following channels.
Contact
GCP Fund
Joe Malvasio
+1-800-514-7350
https://gcpfund.com/

Contact