VaultElectricity.com Celebrates 10 Years of Helping Texas Electricity Consumers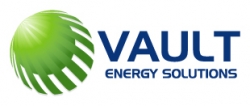 Plano, TX, March 06, 2019 --(
PR.com
)-- Vault Energy Solutions has helped over 100,000 Texans compare and choose their next electricity provider, while avoiding the deceptive plans and pricing sometimes found in the public marketplace. Deregulation in Texas ushered in a remarkable opportunity for consumers to save money by choosing their own
electricity providers
. But along with the benefits of choice comes the challenge of navigating hundreds of options from dozens of electricity providers.
VaultElectricity.com Electricity Rate Comparison Website
The VaultElectricity.com website allows customers to compare electricity rates from the most trusted electricity brands in Texas. Users can filter and sort by multiple parameters including home size, term length, green energy,
no deposit electricity
and other desired plan features. Vault weeds out plans that are designed to game the system with teaser rates or pricing structures that make it impossible for consumers to realize the advertised rate.
"As a privately owned and operated marketplace, we are not required to list every plan and every electricity provider. This allows us to hold providers accountable for the plans they offer our users," says Jason Thomas, Co-Founder of Vault Energy Solutions. "We will not list deceptive electricity plans designed to fool consumers into thinking they are getting a better deal than they really are. We feel we have an obligation to protect our users from such tactics - this is the important role we play within the marketplace."
Commercial Electricity
In addition to helping residential customers save on electricity, Vault Energy Solutions also serves the Texas business community. Over the past decade, Vault Energy Solutions have helped hundreds of Texas businesses of all sizes reduce their energy costs. Vault was founded during the financial crisis at a time when many small businesses were struggling to make ends meet. Since then, Vault has worked with every size of business, from small nail salons to entire municipalities.
Green Energy
Different consumers have different priorities when it comes to their energy needs. Vault has introduced thousands of Texas residential customers and businesses to green energy plans that not only fit their budgets but help to make a positive impact on the planet. Green energy electricity plans introduced by Vault over the past 10 years have been responsible for avoiding over 1,000,000 pounds of CO2 emissions.
Celebrate Vault Energy Solutions' 10 years of providing electricity rates and energy saving tips for the Texas community by visiting https://www.vaultelectricity.com.
About Vault Energy Solutions
As one of the original privately operated Texas electricity rate comparison websites, we see, now more than ever, the importance of private innovation in the Texas electricity market. From the beginning, Vault's focus has been on curating the long list of electricity plans available in Texas to eliminate plans that are deceptive or advertise rates that are almost impossible for consumers to actually achieve in the real world. Ensuring that consumers get what they expect from an electricity plan is the key to the future success of our business. It is also key to maintaining consumer trust in a deregulated energy market and ensuring that the promised savings of electric choice are realized at the consumer level.
Contact
Vault Electricity
Jason Thomas
214-550-0844
https://vaultelectricity.com

Contact