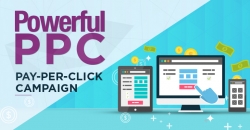 Las Vegas, NV, March 14, 2019 --(
PR.com
)-- Looking for PPC management services, there are many. Choosing a PPC agency is a lot easier than choosing a billing model. There are many ways to pay your PPC bills but you should opt for the plan that suits your needs most.
For agencies, proper billing models could make a difference in profit and loss. But for you, it has to be profitable. Depending on your PPC needs like budget and contract, you can choose a billing model like fixed monthly and hourly.
Here are the popular PPC billing models and their pros and cons for agencies and advertisers.
A small percentage of PPC expenditure
You will be charged a percentage like 10% of the total amount spent on PPC ads. It is simple math. If the total PPC money is $500, you will pay only $50 for ad management. But it is too low an amount for AdWords management. If your AdWords budget is small, the percentage of service charge would be higher but it will be low if your spending is huge.
The more you spend on PPC, the more your PPC agency bills you every month. But you shouldn't mind paying more, if you are making money from AdWords. The best thing you can do to prevent your AdWords budget from spiraling out of your control is to set a maximum amount.
Percentage of profit/sales closed
If your PPC agency is confident of its methodologies, it could accept a share in the profit as its fee. But the agency is more likely to work in an affiliate environment than core advertising.
You will be charged for sales closed through AdWords but the agency would want you to plug all the gaps that could bleed its profit. For instance, the phone lead coming from PPC ads would be counted as profit. Also, the agency would ask for more transparency in your analytics and billing system. This type of billing is less beneficial for both the agencies and the advertisers.
Variations in percentage of profit/sales
The above billing plan brings PPC agencies and advertisers on equal footing that is both will make profit or both will suffer losses. But this model demands more clarity and transparency in the lead generation and billing process. But the agencies would take little interest in running less profitable AdWords campaigns. But bringing a slight variation to the billing model could make it lucrative for agencies.
A minimum amount can be set for the billing cycle when the profit target isn't achieved. The agency would get the minimum agreed amount as its fee.
Per keyword cost
It was a popular billing method because of its simplicity but today it is less popular. The primary reason behind popularity of this billing system was availability of tools like GoToast. These tools helped in keyword management. But it has a drawback that is the agencies could include all types of keywords to inflate bill. This model has to be discontinued because of its inability to track long-tail keywords.
Fixed monthly charge
It is common for
PPC agencies
to charge a fixed monthly sum as their fees. You will pay a fixed amount for the entire work including merging PPC data with analytics and split testing ad copies. And the agency won't mind whether you increase or decrease your PPC budget. If you want, the agency would provide you a breakup of its charges.
Hourly payment
It is very straightforward billing model. You are charged for hours. In this model, the targets are set according to the hourly work. Since the targets are short, you can easily keep track of the job done. Bu it is only experienced agencies that can offer hourly results.
Additional charges
It isn't uncommon for PPC agencies to levy additional fees for using third-party software and services. But they use the software and services selectively and only after obtaining permission of clients. Or they can include the additional charges into monthly fee to cover everything they need for PPC management.
AdWords account setup fee
Setting an AdWords account is a tedious job because it demands attention and hard work and depending on the complexities of a business, a PPC agency might need hours to set an account. Your PPC agency might provide free setup or include the setup charges into first month bill.
Contract length
Contract length also has a say in monthly billing. For instance, if you agree to sign up for a long term contract like six months or more, you could get a discount. Or you can decide a minimum time like two months and renew the contract after the agreed time.
Conclusion
A PPC agency is a profit making business but it shouldn't make profit from your losses. If you search PPC management services, you'll get hundreds and thousands of matching results. But you should make an informed decision in order to get maximum return on your investment. If you want, Media Challengers can help in AdWords account setting and running PPC ads. Media Challengers will charge a minimum fee and leave the profit. The profit would be yours because the investment is yours.