Gloria B. Gertzman, Ph.D., D.M.D., F.A.G.D., C.C.H.P. Honored as a Woman of Excellence-Industry Leader for Two Consecutive Years by P.O.W.E.R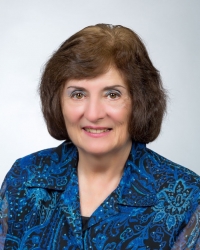 Flemington, NJ, April 19, 2019 --(
PR.com
)-- Gloria B. Gertzman, Ph.D., D.M.D., F.A.G.D., C.C.H.P., of Flemington, New Jersey has been recognized as a Woman of Excellence-Industry Leader for two consecutive years, 2018 and 2019, by P.O.W.E.R. (Professional Organization of Women of Excellence Recognized) for her outstanding contributions and achievements in the field of dentistry. This award recognizes women for their outstanding achievements and high level of success in their industry. They are knowledgeable, goal oriented, and do their very best to maintain high standards.
About Gloria B. Gertzman, Ph.D., D.M.D., F.A.G.D., C.C.H.P.
With almost four decades of experience, Dr. Gloria B. Gertzman brings professionalism and respect to general dentistry. From 1980 through 1992, she served as a Clinical Professor of Oral Diagnosis and Radiology at the University of Medicine and Dentistry of New Jersey, teaching clinical and didactic treatment planning, radiology and oral facial genetics to pre-doctoral and post doctoral students and dentists.
From 1992 through 1994, Dr. Gertzman was the Dental Director of Soundview Health Center, in the Bronx, New York. While there, she started, practiced in and managed the dental department. Dr. Gertzman then served as Dental Director of Bridgeport Community Health Center in Bridgeport, Connecticut, where she started a dental department and then opened a satellite dental department in Stratford Community Health Center in Stratford, Connecticut. She practiced in and managed both dental departments.
From 2003 through 2005, she was the Dental Director for Building Services 32BJ Health Fund of New York City. During this time, she directed a staff of 80 people. Dr. Gertzman then served as Dental Director for a family dental practice in New Jersey from 2005 through 2007.
In 2007, Dr. Gertzman opened her own private practice of family dentistry in Pennington, New Jersey. She had 1800 patients of record at this practice through 2012. From 2012 through 2016, Dr. Gertzman served as Dental Director for Essex County Correctional Facility in Newark, New Jersey.
Since 2016, Dr. Gertzman has been a consultant for dental practices in risk management and for dentists opening new dental practices. In addition, she has been inserting comprehensive care dental practices into urgent care medical facilities. In this capacity, Dr. Gertzman meets with the owners of the urgent care facilities, architects, building contractors and town offices to ensure all aspects of the dental facility are in compliance with local, state and federal laws.
Dr. Gertzman is a Certified Correctional Health Provider through the National Commission on Correctional Health Care. She earned her B.A. in Education and Psychology from Brooklyn College in Brooklyn, New York, her M.A. in Genetic Counseling and her Ph.D. in Human Genetics from Rutgers University in New Brunswick, New Jersey and her D.M.D. from University of Medicine and Dentistry of New Jersey.
Dr. Gertzman holds licenses to practice dentistry in New Jersey, New York and Pennsylvania. For her dedication and talent, she was awarded a Fellowship from the Academy of General Dentistry in 1988. In recognition of her compassion and selflessness, Dr. Gertzman was honored with the American Dental Association Award for Recognition for Service in a Foreign Country, when she volunteered to provide dental care to residents of a kibbutz in Israel in 1980. She has 14 publications to her name and received a patent for a nipple for a baby with cleft palate in 1986.
In the mid 1980's, Dr. Gertzman joined the organization Doctors Without Borders and traveled with other healthcare professionals to South America, where they treated people in an underserved area for a wide variety of oral facial disorders.
About P.O.W.E.R. Magazine (Professional Organization of Women of Excellence Recognized) and Powerwoe.com
P.O.W.E.R is an online community as well as a digital and exclusive print magazine featuring celebrities and everyday hardworking professional women. Our mission is to provide a powerful network of empowering women who will mentor and inspire each other to be the best they can be. Through our valuable services, our members can network, collaborate with like-minded professionals, gain recognition and obtain knowledge from those who have already achieved success.
Contact
P.O.W.E.R. (Professional Organization of Women of Excellence Recognized)
S. K. Koop
516-365-3222
www.powerwoe.com
Ellen Gold

Contact