RE Pharmacy Announces New Website Launch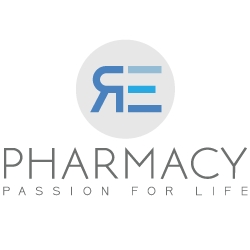 Irvine, CA, April 17, 2019 --(
PR.com
)-- RE Pharmacy, a leader in specialty pharmacy and infusion services, announced today their newly designed corporate website, https://www.repharmacy.com. The overhauled website features streamlined and simplified mobile viewability, improved functionality, and enriched content. The purpose of the new website is to create the best experience for customers and visitors as possible.
"We are excited about the new website and everything it will be offering," said RE Pharmacy President Thomas Leffler. "It is another way we are committed to educating patients on our services and helping them make well-informed decisions regarding their therapy."
In addition to regularly updated news and articles from industry professionals, the website has a section that details the different diseases treated by RE Pharmacy. "We like to think of the new website as a platform," said Mina Sedra, VP of Sales and Marketing at RE Pharmacy. "This new digital platform will serve as the go-to source of information for specialty medications and infusion therapies."
Perhaps the greatest feature on the new website is its ability for doctors to download and print referral forms with ease. Doctors now have access to dozens of referrals (in .PDF format) in three ways:
- Disease-based Search: Choose and download a referral from a list of diseases. Example: Asthma, Hemophilia, Rheumatology, etc.
- Medication-based Search: Choose and download a referral from a list of medications. Example: Humira®, Soliris®, Xolair®, etc.
- Input-based Search: Much like Google's search engine, RE Pharmacy's search feature analyses inputted characters, matches them against a vast database, and displays the results instantaneously. By simply typing in a first few letters of a medication, a list of all medications will appear that contain those letters. This allows doctors to download the exact referral form they are looking for.
"Since the release of our new website, the referral download feature has been the greatest attraction," said Ramy Guirguis, Sales Director at RE Pharmacy. "Every doctor has expressed appreciation for this feature, and its ease of use."
RE Pharmacy's new website will be updated regularly with patient and physician testimonials, company news, event coverage, and developments in the industry. Visitors are encouraged to visit the new website and follow RE Pharmacy via their Social Platforms.
About RE Pharmacy
RE Pharmacy is the leading specialty pharmacy and infusion service provider of choice for patients and physicians seeking exceptional expertise, human kindness and professional guidance. The pharmacists and technicians at RE Pharmacy combine their professional expertise with caring support while helping patients navigate the complicated worlds of medicine and health insurance. RE Pharmacy is accredited by URAC and ACHC.
Contact
RE Pharmacy
Jay Grewall
866-413-3156
www.repharmacy.com

Contact