DisruptHR Event – Where Status Quo is Unacceptable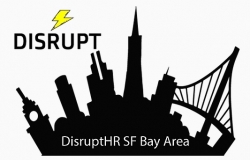 San Francisco, CA, April 26, 2019 --(
PR.com
)-- Join future of work leaders in a thought provoking evening at the beautiful
Domenico Winery
. Listen to Josh Bersin describe his "Simply Irresistible Organization" and EVP CHRO Kelley Stevens-Waiss describe how she is building a Gig economy. Vlad Coho, VP of Experience at Automation Anywhere is using agile product management processes to flip employee engagement upside down. You will be treated to 6 other executives who are pushing HR boundaries. These TEDx-like talks have been honed and choregraphed by experts from
Heroic Voice
.
"It is my pleasure to sponsor and work with a wonderful dedicated team to deliver a compelling DisruptHR event. Our passion is to build a community of speakers and participants who want to bring a fresh reality to the future of work." – Michael Grove, CEO,
CollabWorks
.
You will have the opportunity to hear from some of the best and brightest HR minds in the heart of the Valley. The goal is to surprise and challenge you to engage your organization to foster a more innovative and inspiring workplace.
About CollabWorks:
CollabWorks is a technology company that provides a revolutionary platform and services that allow workers to measure and increase the value of their work. The management solution, called FrameWork, dramatically simplifies managing by empowering individuals to manage themselves and continuously improve their capabilities and the value of their work. Managers can now manage less and focus more on leading and developing talent. Lean management and design thinking processes are built in. CollabWorks is led by a very experienced management team of previous ventures with successful exists including IPO.
Contact
DisruptHR SF
Ashley Clark
847-502-5142
https://disrupt.work/

Contact