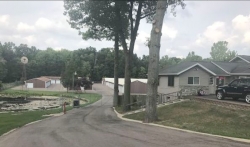 indianapolis, IN, May 23, 2019 --(
PR.com
)-- Scott Meyers is a visionary of Kingdom Storage Holdings and Self Storage Investing. He specializes in teaching others a repeatable process to self storage ownership. And the results are in from yet another successful sale, using that very format.
Scott Investing is happy to announce the sale of one of their short-term turnaround projects after only 2.5 years of ownership.
The 398 unit facility is located in Battle Creek, Michigan in northwest Calhoun County. Scott would like to thank Jesse Luck of EquiCap Commercial and Mark Floria of Pagoda Companies. Scott and his team are confident that the new owners will flourish in their new acquisition and wish them the very best.
Battle Creek, the third largest city in Michigan, will continue to be blessed by having this storage facility in their municipality. This community of more than 50,000 people, three-plus thriving colleges, a dozen other schools, and is family oriented is located on the confluence of the Kalamazoo and Battle Creek rivers. It's rich history makes living in and visiting this part of the country a delight.
Anyone who is interested in seeing more about how Scott navigates these short-term turnaround projects, can see this particular case study and more at their next
Self Storage Academy
being held in October in Indianapolis, Indiana. This Academy has blossomed more than 80 successful self storage acquisitions in the past decade and is only growing stronger each passing year. Once main reason it is doing so well is because self storage is one of the few recession proof industries that does well in good and bad economies.
At that event, attendees will learn how Scott originally bought it with Seller Financing and only 2% Down to create a 230% ROI on the backend.