SoftNice Launches Its First Cloud-Based Product Into E-Procurement & Supply Chain Management
After two decades of consulting in software application development, digital transformation and workforce management solutions, SoftNice launches its first cloud-based product into E-Procurement & Supply Chain Management helping to boost productivity and performance, slash turnaround times and increase savings.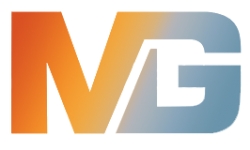 Allentown, PA, May 26, 2019 --(
PR.com
)-- SoftNice Inc., (www.softnice.com) provider of software development, digital transformation, consulting and workforce management solutions nationwide in the United States, announced today the largest product launch in the company's history with the release of Manugics – Transforming Procurement. The product is offered as a SaaS (Software as a Service) model on a single, unified platform for indirect spend management compliant with procurement standards and procedures.
Manugics (www.manugics.com) by SoftNice will help businesses save cost on procurement by automating processes with a user-friendly, unified platform for standardized process, and faster execution with a categorized spend data for detailed insights. It is easy to set up, deploy and use with no extensive training and can work with SAP, Oracle or any other major ERP or F&A systems.
With the help of Artificial Intelligence (AI), machine learning and other tools, Manugics will refine and redefine procurement with a broad interconnected variety of procurement tools. With the ability to work on any platform and any device, Manugics will drive durable acceptance rates and levels of user happiness.
Manugics procurement solutions and product address the challenge of managing a supplier network by providing a fully functional vendor management module including contracts management, e-invoicing, spend analysis which ensures your entire procure to pay journey is streamlined into one interface giving users transparency, procurement intelligence and insightful reports helping businesses make better procurement decisions.
Manugics is now available for demo and free trial on www.manugics.com. The company has decided to focus on serving clients in North American regions and has plans to extend its product offering to Middle East, Asia and other continents.
About SoftNice, Inc.
Established in 2001 and with close to two decades of experience in Information Technology, SoftNice Inc. is a well-established firm with eight global offices to support our clients 24X7. SoftNice is a NMSDC certified Minority Business Enterprise and are also Technology Partners to EMC, VMware, Pentaho and Microsoft.
SoftNice Inc.
https://www.softnice.com
Contact
SoftNice, Inc.
Syed Ayaz
832-558-2005
www.softnice.com
Head of Marketing & Communications

Contact