ION PRO Services Places Equipment in Midland, Texas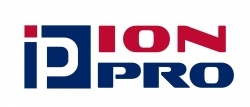 Cypress, TX, June 06, 2019 --(
PR.com
)-- ION PRO Services locates equipment in Midland, Texas.
ION PRO Services has announced that the company has placed Hot Tapping and Line Stop equipment in Midland, Texas to offer improved response times for customers in the region.
Deon Botes, ION PRO Services President commented, "We see tremendous growth opportunity in the Permian Basin for our services and we have made an investment in equipment dedicated to the region in order to improve our service offering."
ION PRO Services provides Hot Tapping and Plugging solutions to oil, gas, liquid hydrocarbon and water pipelines. For more information on how ION PRO Services can offer you an improved schedule and reduced risk, call 1-832-674-4696 or email sales@ionproservices.com.
Contact
ION PRO Services, LLC
Mark Hollinger
832.674.4096
ionproservices.com

Contact