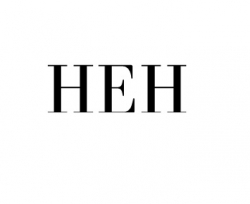 Spring, TX, June 13, 2019 --(
PR.com
)-- Hair Extensions of Houston offers top-quality hair extension installations, hair restoration and other salon services. Since its inception, Hair Extensions of Houston has been focused on offering its customers hair extensions of the best quality. The hair salon has earned the reputation for being the go-to place for hair extensions.
Hair Extensions of Houston
has always prioritized its customers. It provides premium hair salon services and convenient working hours. To further enhance customer experience, the high-end salon has now launched an interactive blog.
The new blog posts both informative and entertaining news related to the latest hair treatments, styles and much more. Clients can read through the blog to see what's new in hair care, the salon's latest treatment, styling and hair care tips. The blog is updated regularly.
"We're always looking to improve our clients' experience with our hair salon. We take great pride in what we do. Since we began, we set very high standards for ourselves. We wanted to stand out amongst other salons in Houston by offering premium services. We hire the best stylists in the country who are fantastic at their job," claims a spokesperson of Hair Extensions of Houston.
"The interactive blog was launched to connect with our clients. We want them to turn to us for all their hair care problems and that's why we created an interactive blog which gives them all kinds of information on hair care but also gives the chance to communicate directly with our experts," she continued.
Customers visiting the salon can choose from a selection of hair treatments. Hair extensions are its specialty but it provides all kinds of hair treatments that aren't easily available in Houston. These specialized services include iGrow hair restoration and Low-Level Light Therapy (LLLT).
In addition to providing specialized hair treatments, Hair Extensions of Houston also provides regular hair salon services such as hair color, hair styling and keratin.
About The Company
Hair Extensions of Houston is a hair salon based in Houston that offers premium hair and hair extension care services in the city. In addition to providing all the services of a conventional hair salon, it also offers advanced hair treatments.