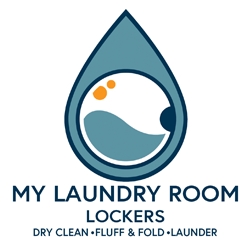 Scottsdale, AZ, September 17, 2019 --(
PR.com
)-- My Laundry Room Lockers in Scottsdale is adding an app-based service model with the introduction of their 24/7 pickup and drop off dry cleaning and fluff & fold services.
My Laundry Room Lockers installs lockers in large office buildings and apartment complexes that enables customers to drop off laundry for dry cleaning near where they work and live. Customers use an app to alert My Laundry Room Lockers that their laundry is ready for pickup in the locker.
Customers also use the app to pay for the service, which is the same price as regular dry cleaning, and they can customize their preferences for wash and dry cleaning.
Once the clothes are received, My Laundry Room Lockers sends an itemized list with photos to the customer through email. MLRL puts the clean clothes back in the secure locker and alerts the customer through their phone app or text message.
Bryan Humphrey who owns the My Laundry Room Locker operations, said the service is meant for professionals who are too busy to run errands.
"Our customers love it because once they understand the concept, they say it's easier than going to the dry cleaner," Bryan Humphrey said.
Bryan Humphrey chose to invest in the app and locker service because it's more secure than a home delivery-based dry cleaning service, as clothes could be stolen from the front porch.
There is no cost to setup and maintain lockers either at your apartment complex or business. The locker system is driven by a free IOS or Android application called My Laundry Room Lockers. This free amenity comes at no cost or administration from property management. They handle all the resident orders and requests. Additional locations are being added this winter and we are excited to service more customers all around the valley.
For more information about getting lockers placed in your community please contact Jessica@mylaundryroomlockers.com, phone at 602-699-4238 or visit
www.mylaundryroomlockers.com