Hair Extensions of Houston is Offering Hair Extension Services for Halloween
The salon offers exceptional hair extension installation services to clients for holidays such as Halloween.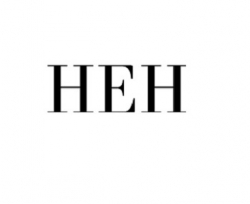 Houston, TX, October 11, 2019 --(
PR.com
)-- With Halloween being just around the corner, residents of Houston can rejoice in the knowledge that Hair Extensions of Houston is offering special hair extension services for the holiday.
The haircare salon is known for the quality of its services. Its senior consultant and cosmetologist, Brenda Mcleod, has years of experience in the industry.
She has been trained in the art of hair extension installation and restoration services.
"Halloween isn't just a holiday. It's a day when people spend time with their loved ones. Halloween parties are a way for communities to get together and have the time of their lives. They dress up as their favorite celebrities, characters, and mythical creatures.
"Our hair extensions allow for them to create their favorite look, without the fear of the extensions getting damaged over time," commented a spokesperson for the company, talking about the significance of Halloween and how the salon makes sure their customers have a great time during the holiday.
What makes Hair Extensions of Houston stand out is the fact that the salon uses 100% authentic Russian hair for its extensions. Not only do Russian extensions look natural, but they can also last for years without getting damaged.
Clients can come back every three months to get their extensions checked. Brenda offers impeccable advice to ensure that every client's extensions last. Some clients have been wearing the salon's extensions for more than two years without any problems.
"The best thing about premium Russian hair is that its texture is superior compared to other types of hair. This means that the extensions are soft, smooth, and silky. We have extensions available in various colors and textures. We even offer extensions for women with curly hair, as well as women with straight hair. Brenda offers excellent advice on how they can take care of the extensions and ensure they don't get frizzy and damaged," commented the spokesperson, talking about the quality of the extensions Hair Extensions of Houston has to offer.
Whoever is interested in the salon's services and would like to learn about its price range can visit its website, or book an appointment via call using the info provided below.
About The Company
Hair Extensions of Houston is a leading hair care and extensions salon in Houston that offers exceptional hair extension services. The salon uses virgin Russian hair to ensure it offers clients
premium Russian hair extensions
and also provides hair restoration treatments.
Website: https://www.hairextensionsofhouston.com/
Contact: 832-717-3626
Address: 5513 Louetta Road, Suite #A, Spring, TX 77379
Contact
Hair Extensions of Houston
Brenda McLeod
832.717.3626
https://www.hairextensionsofhouston.com/

Contact