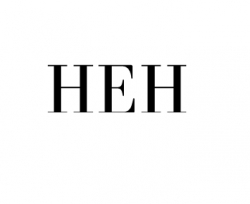 Houston, TX, November 09, 2019 --(
PR.com
)-- As a leading hair salon in Houston, TX, Hair Extensions of Houston now offers the latest advancements in hair restoration services, at affordable rates for people who want to grow their hair longer and thicker without spending a lot of money.
The salon uses low-level light therapy (LLLT) - a safe, painless and effective treatment to help clients achieve their desired results. This modern, non-invasive treatment involves the use of non-thermal (cool) laser in low levels to saturate the hair and scalp in therapeutic red light.
"Hair cells are some of the fastest growing cells in our bodies. This is why low-level laser treatments are especially effective for encouraging hair growth, as they create an energizing effect and greatly improve the appearance, health, and feel of the hair.
"We use low-level light therapy on our clients' hair and scalp to help them achieve a thicker, fuller head of hair. Even though this treatment is brilliant for improving hair growth, and improving hair health, it is especially effective people experiencing hair loss and thinning," a spokesperson for the salon commented while talking about their hair restoration services.
The treatment plan for hair restoration at Hair Extensions of Houston starts with a free consultation session where hair experts evaluate the health and quality of the client's hair with the help of a micro-video examination. If the client is found to be a good candidate, the treatment program begins.
The program consists of 30-minute laser sessions twice a week for 6 to 12 months depending on the progress and client needs. Their clients usually experience around 35% of hair growth.
A spokesperson for the salon commented, "LLLT is a safe and painless method that is designed to stimulate hair follicles, resulting in hair growth. The treatment plan may vary from person to person because everyone has different hair types and genes that determine different hair growth rates.
"To keep check of progress, we make sure to schedule regular evaluation sessions with our clients and continue the treatment until we have reached their body's maximum potential to grow and improve."
In addition to the Low-Level Light Therapy, the salon also offers iGrow for advanced hair restoration, which is the latest, hands-free treatment and consists of using FDA-approved and scientifically advanced lasers to bathe the scalp and hair in therapeutic light.
Apart from hair restoration services, the salon also offers other high-quality hair extension installation and hair salon services including cutting, styling and highlighting.
About The Company
Hair Extensions of Houston is a hair salon based in Houston that offers premium hair and hair extension care services in the city. In addition to providing all the services of a conventional hair salon, it also offers advanced hair treatments and
high quality hair extensions Houston
.
Website: http://www.hairextensionsofhouston.com/
Contact: 832-717-3626
Address: 5513 Louetta Road, Suite #A, Spring, TX 77379