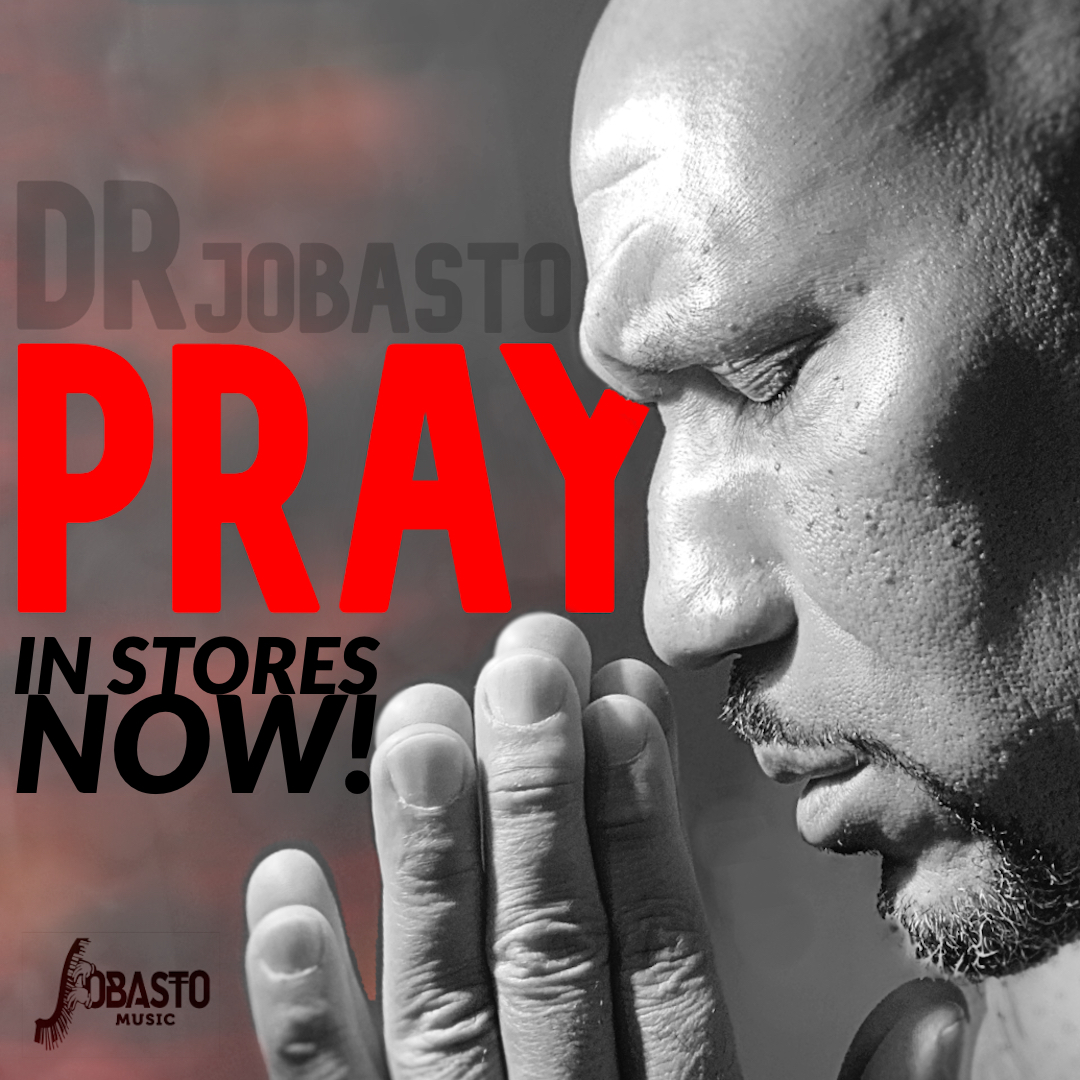 Seattle, WA, November 30, 2019 --(
PR.com
)-- Jobasto Music is proud to announce the release of Dr. Jobasto's debut single "Pray"! This soulful, heartfelt, and uplifting sing-along record is available on all major platforms including iTunes, Amazon, Spotify, Pandora, iHeart Radio and Tidal. Dr. John Thomas, who cracks backs on the side as a sports chiropractor, is the producer and recording artist on this record! He is known by his supporters as Dr. Jobasto!
On this socially conscious record, Dr. Jobasto sings about taking a stand against the atrocities in our own country and the rest of the world. Gymia Beat (give me a beat), wrote the lyrics to Pray while feeling anxious, saddened and appalled about various news accounts she was watching on television and reading online. Pray touches on terrorism, police brutality, sex trafficking, hunger, suicide and more. All of these social issues take a toll on our hearts and minds.
Pray challenges each of us to do our part in solving the problems of our world instead of standing on the sidelines doing nothing. Imagine what we could accomplish if we all took a stand and prayed together as one heart and one mind. Get involved! Join or donate to an organization that speaks to your heart. Let's take a stand!
● According to the American Foundation of Suicide Prevention, 47,173 Americans died by suicide in 2017.
● The International Labour Organization estimates that there are 40.3 million victims of human trafficking globally.
● In 2017, an estimated 26,445 victims died from terrorism globally, according to the Global Terrorism Database (2018).
● Mapping Police Violence states that ​police killed 1,147 people in 2017. Black people were 25% of those killed despite being only 13% of the population.
● According to the ​US Department of Housing and Urban Development's Annual Homeless Assessment Report, as of 2018 there were around 553,000 ​homeless people​ in the ​United States​ on a given night, or 0.17% of the ​population​.
"Radio world-wide needs a socially conscious record right now." - Dr. John Thomas, DC, Producer, Recording Artist, Songwriter
"We spend more time scrolling on our phones looking at social media than we do being a part of the solution! Let's take a stand and Pray!" - Gymia Beat, Songwriter
Jobasto Music is a music publishing company owned by Dr. John Thomas, DC. (Dr. Jobasto). Dr. Jobasto is a multi-genre producer, recording artist, voice-over talent and composer. He has worked tirelessly in the music business producing countless records behind the scenes for other artists, doing back-ground vocals and voice-over work, running his recording studios, and teaching others the business of music, how to produce music, and write songs.
Two of his sons, Brandon & Levi Thomas are also producers in the music business and have worked with known artists and producers such as Madonna, Kanye West, Jaden Smith, OG Maco, Ben Jayne, Bobby Brown Jr., and others.