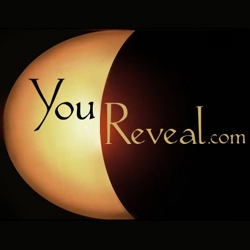 Fort Lauderdale, FL, April 17, 2008 --(
PR.com
)-- Reveeka, LLC today announced the launch of
YouReveal.com
(www.youreveal.com), the first multimedia portal for revealing secrets and confessions anonymously. YouReveal.com is a free, novel social networking community where members can reveal their secrets and confessions with postings, videos and pictures. In addition, members can join or create various groups, start a discussion in the forum, ask for advice or give advice.
Members can connect with other members though internal messaging or through the groups or forums based on age, gender and location, which appear with postings and on member profiles. By sharing this information, YouReveal.com fosters a community where members can connect based on social demographics and help each other in their growth and healing.
YouReveal.com distinguishes itself from other online confession sites by being the first to allow members to reveal their secrets anonymously through posts, images and videos.
Social networking websites are inherently public, which limits the amount of information members can comfortably reveal. However, by posting anonymously, YouReveal.com members benefit from the support of other members without fear of embarrassment or retribution. As members begin to reveal more of themselves, they learn that they are not alone. Participating in a supportive, like-minded community promotes healing and well-being.
About YouReveal.com
YouReveal.com
(http://www.youreveal.com), co-founded by Jeannie Giordano and Paul Seeman, is a free online community-based site, which allows all members to reveal themselves anonymously with postings, videos and pictures. YouReveal.com is their first venture.
Media Contact:
Jeannie Giordano
646.342.0938
pr@reveeka.com
###