The Story of Negro League Baseball by Author/Illustrator Kadir Nelson
Kadir Nelson, author and illustrator of "We Are the Ship - The Story of Negro League Baseball", will join BlogTalkRadio host Stephanie Davis on her BottomLineRadio show. The show, hosted live from Boston, Massachusetts, delivers interactive, issues-oriented talk via the BlogTalkRadio platform. Airing Tuesday, April 22, 2008 at 7:30 p.m. Eastern. Must listening for historians, artists, baseball enthusiasts, and literature lovers everywhere.
Boston, MA, April 21, 2008 --(
PR.com
)-- Critically acclaimed illustrator and author Kadir Nelson will appear on BlogTalkRadio's BottomLineRadio show with host Stephanie Davis on Tuesday, April 22, 2008 at 7:30 p.m. Eastern. The interview will discuss Nelson's latest work "We Are the Ship - The Story of Negro League Baseball".
Nelson, a highly-acclaimed illustrator, painter, and author, has twice achieved New York Times best-seller status, and been featured on BBC America, NPR, and in the pages of Sports Illustrated. His works hang in the National Baseball Hall of Fame, the Negro Leagues Baseball Museum, the U.S. House of Representatives, and in the personal collections of Queen Latifah, Steven Spielberg, and Denzel Washington, to name but a few.
Callers are invited to join the conversation by dialing (646) 200-3682. The live, Internet talk-radio show will stream from the host page at http://www.blogtalkradio.com/bottomlineradio, where full show details, podcasts, archives, and RSS feeds can also be found.
About BottomLineRadio
BottomLineRadio is an interactive, live Internet talk-radio show that examines politics and public policy choices from the standpoint of constitutional self-government and personal responsibility. Host Stephanie Davis interviews those thought leaders and policy makers who contribute most positively to these themes. The show airs live on Tuesdays and Thursdays at 7:30 p.m. Eastern and is hosted on BlogTalkRadio.
About BlogTalkRadio
BlogTalkRadio is a free, web-based platform which allows any user with a phone and a computer to host a live, interactive Internet broadcast. Hosts call into the service by phone, managing callers on the web-based host dashboard. Shows stream live directly from the host's BlogTalkRadio web pages with archives available for all past shows. BlogTalkRadio has been featured on ABC News, The Washington Post, Portfolio, Talkers Magazine, and TheStreet.com. BlogTalkRadio, the citizen broadcasting network, can be found at http://www.blogtalkradio.com.
###
Contact
Bottom Line Radio
Stephanie Davis
781-328-2304
bottomline-radio.com

Contact
Multimedia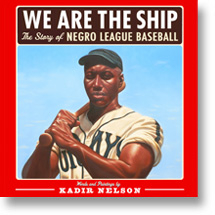 By New York Times best selling author/illustrator Kadir Nelson.