Anil Uzun Talks About Top Travel Trends and Priorities for 2021
Anil Uzun is going to be on YouTube to talk about top travel trends in 2021.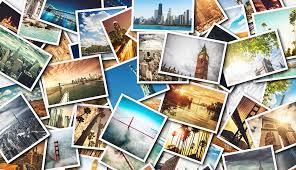 London, United Kingdom, May 25, 2021 --(
PR.com
)--
Anil Uzun
is a travel enthusiast, a climate activist and tries to promote low carbon footprint holiday alternatives.
"Finding the best deal for a vacation is not top priority anymore. Today's reality is safety. People first look at the cancellation policies of a travel programme in case of a lockdown. We need to meet some health requirements before we travel." - Anil Uzun
"I know it is a risky time to predict travel trends. The world has changed beyond recognition so has our travel habits. I can understand people have been waiting for a good holiday over the last year. Every day a new country announces lifting restrictions, so we are hopeful for summer 2021 to be normal than last year," he continues.
The experts say travellers' confidence will take time to rebuild, and Anil Uzun agrees with them.
"The people will stick to old-favourite destinations and villa holiday bookings will skyrocket. The self-contained styles of travel will increase to minimise contact with others. And outdoor adventures, hiking or cycle rides through the countryside will be appealing to many. But let me remind the people to travel more responsibly and minimise the environmental impact, we need to respect wildlife and nature," he continues.
Who is Anil Uzun?
Anil Uzun is a travel enthusiast, and what he loves the most is to travel with his loved ones. In short, he loves to make the most out of life. Anil Uzun started traveling when he was very young. In 2007, he began to take notes of his trips and created a travel journal. He has been traveling all around the world for about 13 years.
Contact
Anil Uzun
+447788131270
https://aniluzun.net

Contact