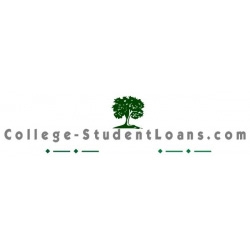 Baltimore, MD, May 09, 2008 --(
PR.com
)-- Financing problems are spreading in the U.S. The college student loan market is in crisis because of the subprime housing market which is contributing to the Student Loan deficiency. Student Loan lenders are attempting to lessen the blow of this deficit.
Student loans are sold on the secondary market, but investor demand is very low, so lenders are being asked to embrace more loans as apart of their finance; which they are not willing to do. In this case the majority of the private loan lenders are not willing to provide anymore student loans or consolidate them.
Some banks discarded private loans to move into the federal programs. The withdrawal of private loans for some financial institutions meant a huge loss for business which securitizes private student loans.
What can Students and Parents do in this Financially Reduced Market?
President Bush has signed the "Continuing Access to Student Loan Act", which will expand eligibility and the amount to be borrowed from Federal family Education student Loans, Federal Student Loans and Parent Loans.
What will these do for borrowers under the new guidelines?
The new law increases limits on unsubsidized Stafford loans by $2,000 a year. More money will be given to schools and state agencies, which mean to benefit fully- apply through the school. Eligibility for PLUS loans will increase. The great thing about PLUS loans; participating parents do not have to start paying on the PLUS loan until 6 months after the child graduates.
Apply for PLUS Loans while interest rates for federally-guaranteed student loans are fixed at 6.8%, interest rates for Parent Loans for Undergrad Students, or PLUS loans, are typically higher, currently 8.5%. Parents can borrow up to the full cost of college for their child, and PLUS loans might be more cost-effective than private loans.
Apply for Financial Aid NOW: Students and their parents should speak directly with their college or university's financial aid office to learn how this program will work for their school of choice.
Attempt to get a co-signer on a private loan if this is possible. Many students don't have a record of credit or they may have low credit sores, ensuing extra fees and high interest rates. Interest rates with a co-signer on your student loans can be 7% or 8%, (with the co- signer having good credit of course), compared to 12% or 14% percent when alone on the student loan.
Think about going to a two-year school or community college. Start looking into the financial aid packages of loans and grants offered by some of the other, lower-cost schools. Why? Because if you there is not enough loan money, then the possibility of going to the school of choice is slim. Consider universities that are closer to home, in that case if one can stay at home rather than a dorm to save on cost. The money saved can be used for books and study material rather then room and board.
Even though there may be much concern in the market lately. The Education Department says that about 7 million students will need more than $68 billion in federal loans for education this coming school year. The Education Department will direct federal funds to state-level guaranty agencies, and the funds would then be disbursed directly to colleges and students. There will be new, higher limits on amounts students can borrow under federal education loan programs. On average these limits are $3,500 for freshman year, $4,500 for sophomore year and $5,500 a year after that. According to just-reported details, under the new student loan bill, these annual limits would be increased by $2,000.
Now that relief is in motion for borrowers, College-StudentLoans.com helps to provide tools, tips and guides that prove very helpful to users who are seeking to understanding the student loan process. The helpful features point the users in the right direction to find the best financial aid programs and resources according to the user's individual needs. College-StudentLoans.com assist students and parent borrowers in saving thousand of dollars by converting federal education loans to a lower rate when consolidating multiple loans.
Act now in tallying up your student loans. Acting quickly now will essentially protect you from future calamity. To receive more tips and useful tools visit http://www.college-studentloans.com
###