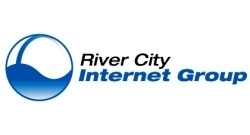 St. Louis, MO, April 02, 2006 --(
PR.com
)-- Hostirian (http://www.hostirian.com) a leading customer centric Web Hosting provider, based in the Midwest, today announced that Red Hat, the world's most trusted provider of Linux and open source technology, has granted Hostirian Hosting Partner status.
The newly granted Partner status allows Hostirian to sell, install and maintain Red Hat licenses on dedicated servers for Hostirians dedicated, complex web hosting, colocation and managed server clients. Hostirian's clients are also afforded the ability to rent their Red Hat licenses through this unique program, thereby eliminating the cast barrier to entry for buying a license while at the same time allowing a hosted application model to pay as they grow.
"We are very excited to be involved in this program" said Hostirian's Steve Szachta. "Our clients have been asking for flexibility like this for sometime now and we expect that new clients will appreciate the value proposition of deploying hardened, and fully supported Linux code with a license rental program," Szachta furthered.
All Red Hat solutions including Red Hat Enterprise Linux AS, Red Hat Enterprise Linux ES, Red Hat Enterprise Linux WS and Enterprise Linux enhancements such as Red Hat Directory Server, Red Hat Certificate System, Red Hat Application Server, Global File System and Cluster Suite are available to Hostirian customers on this low cost program.
About:
Hostirian (http://www.hostirian.com ) is a wholly owned business unit of River City Internet Group (http://www.rcig.net), providing premium hosting, complex hosting , managed services and collocation services through its' multiple carrier class facilities, multiple data center locations, each supported by online tools and personalized attention to client's needs. Servers and applications are monitored by an onsite 24x7x365 NOC staffed by trained engineers. Clients include Web 2.0 search engine Ice Rocket, Interstate Bakeries, IntraISP, and CDM Sports.
###