"Becky Likes Boys" by Author Diane Campbell Green Weaves a Sweetly Tender Story of Pre-Teen and Teenage Life in the Backdrop of the 1960s
Author Diane Campbell Green invites readers to step into the world of young romance in "Becky Likes Boys," a teenage girl's timeless story of love and loss in this middle-grade novelette.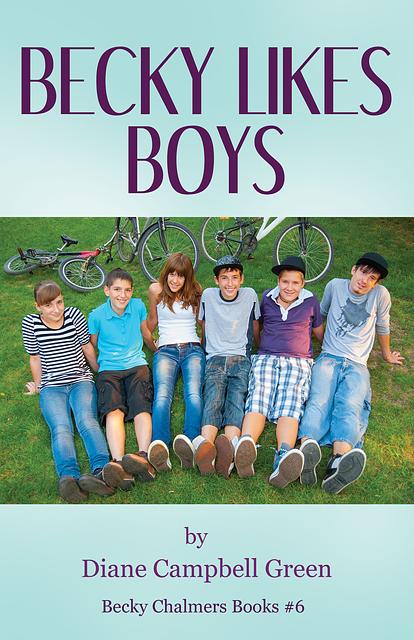 Tarpon Springs, FL, February 01, 2023 --(
PR.com
)-- Readers follow Becky Chalmers as new experiences change her from a boy-skeptical girl to a blushing young lady with a crush or two. Becky emerges from the fantasy of teen magazines that focus on current pop stars to a tender relationship with a boy who becomes a little bit more than a casual friend. At first, Becky's best friend and confidant accompanies her to a school dance giving Becky advice. Her parents also express their wisdom. Then Becky listens to her own heart.
Typical teen settings: middle school hallways, the school bus, the community recreation center, the local bakery, and designated "alone" sanctuaries, are where Becky learns through life-changing events.
Green blends eight precious vignettes into a lovely, cohesive, and compelling tale of the roller coaster life of teens. The inevitable teenage angst and the lessons learned by each character relate well to that of all adolescents. The author intends for the reader to reflect on the surprise ending. "Becky Likes Boys" is an elegant story that will stand the test of time, a classic in the making.
Diane Campbell-Green lives and works out of her home in the sponge capital of Florida, Tarpon Springs. Ms. Campbell-Green has spent the last three years writing a series of children's books about growing up in the Delaware River town of Yardley, Pennsylvania. In this sixth book of the Becky Chalmers series, Becky begins to perceive the boys she's grown up with in a different way. She lives in a 1960s neighborhood overflowing with children and colorful adult characters. The author is the recipient of several Story Monster and Reader's Favorite Awards.
This new release is available on Amazon.com. If you would like more information about author Diane Campbell Green and "Becky Likes Books" or the Becky Chalmers series, please visit her website at
DCGBooks.com
.
Contact
DCG Books
Diane Campbell Green
727-942-2927
www.dcgbooks.com

Contact