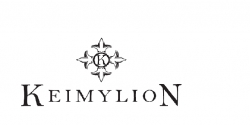 Long Island City, NY, May 30, 2008 --(
PR.com
)-- Fine, handcrafted jewelry from "Keimylion" ("heirloom" in Greek) a company created out of a love and fondness for hand-crafted jewelry reminiscent of a bygone era, makes its debut in New York this spring.
The designers whose collections are represented by Keimylion have been in this trade for hundreds of years in the tradition carried down from their fathers and grandfathers. True to the art yet contemporary in their interpretation, the artisans continue to maintain the methods and techniques that have been passed on through generations of hands-on-training. The look and feel of the pieces are modern interpretations of Byzantine heirloom jewelry. All are crafted by hand from start to finish in the tradition that began in Greece 3,000 years ago. Hand-crafted jewelry is one of the few trades which have remained untouched by mass production; and yet these pieces still reflect a subtle modern edge, a style all their own which only their designers can bestow upon them. Each piece reveals a fresh yet timeless work of art.
The hand-crafted Byzantine, Renaissance and Medieval Collections, surpass time and place, and go beyond any fleeting fashion mode, and exceed our expectations of what hand-crafted jewelry from the past resembles. The collections are authentic in their design as they are imported directly from the source of their inspiration.
In fact, many of the artists featured in Keimylion: Gerochristo, Murano, Evangelatos, and Sefeli, have been in the jewelry trade for years, creating hand-made jewelry that is tailored to meet the client's needs. Each design can be modified with a selection of stones (rubies, garnets, aquamarine, iolite, tourmaline, blue topaz, pearl are just a few of the stones used). Several of the pieces in the collection are one-of-a kind and exclusive to Keimylion.
The "Catherine" pendant made by Gerochristo, is a stunning, large pendant 3 ½" long and 1 ¾" wide, made of 18kt gold, sterling silver, pearls and pink tourmaline (again, the client has a choice of gemstones and pink tourmaline can be substituted with another stone). The delicate balance of metal and stones in this pendant are so intricately infused with the classical elements that we are taken back to antiquity.
The "Calista" bracelet made by Murano is an elaborately detailed wide Byzantine cuff with elaborate scrollwork on both the interior and exterior. This breathtaking cuff is adorned with murano glass inserts. The culmination formed by the hardness of the metal and the delicate nature of the scrollwork permeated with fragile glass, creates a harmony which aesthetically speaks to all our senses.
Keimylion's showroom in Long Island City is located at 40-07 Newtown Road and is currently under renovation. Pieces are shown by appointment only at Keimylion's offices at 152-53 10th Avenue, Suite 206 Whitestone, New York.
For more information contact the owners, Margarita Charalambous or Maria Mouchlis at 718-450-6627 or visit the website at www.keimylion.com.