Steve Straight is Presented with the 2023 William Meredith Award in Poetry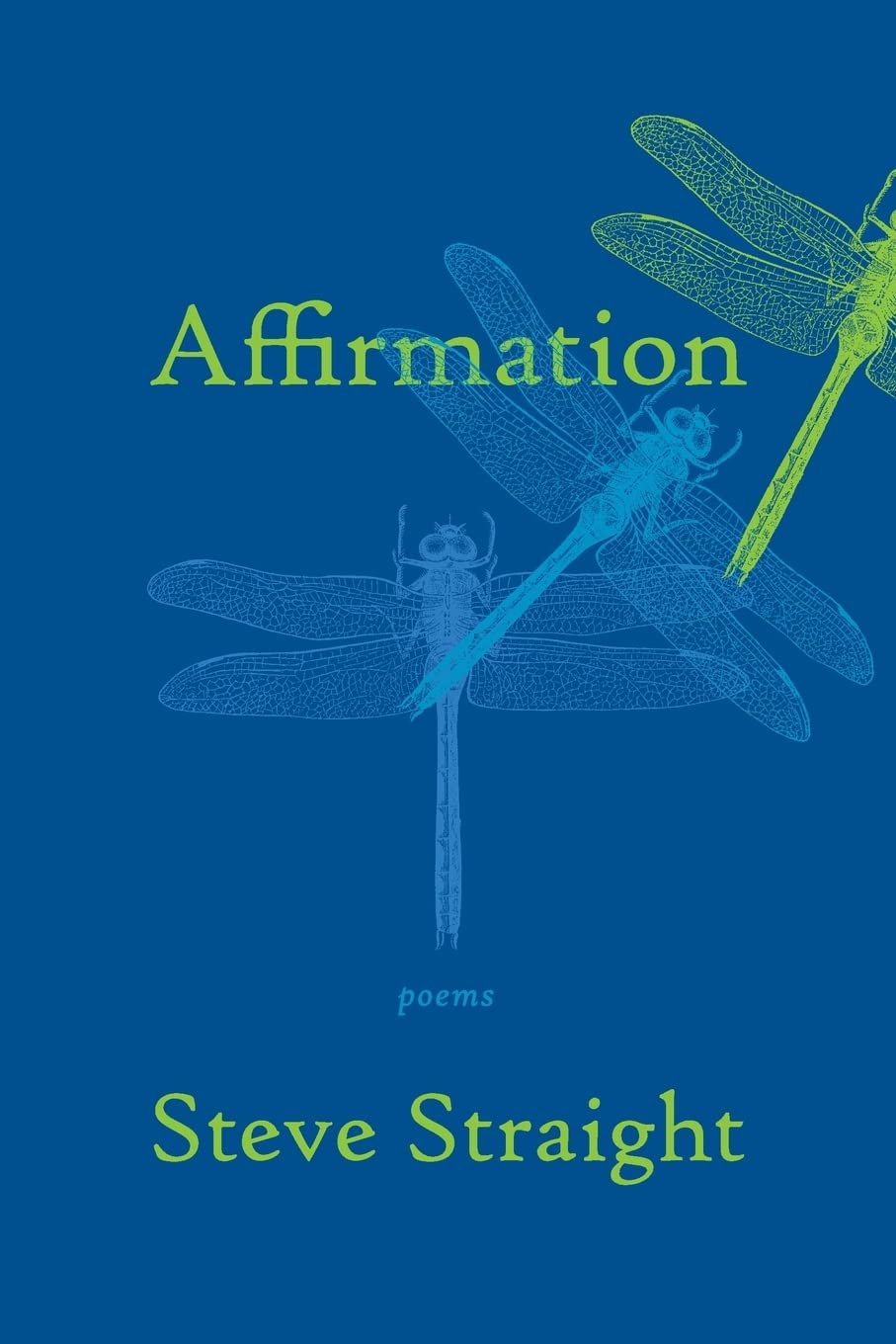 Groton, CT, February 01, 2023 --(
PR.com
)-- Steve Straight is presented with the 2023 William Meredith Award in Poetry for his book, "Affirmation," published by Grayson Books. For many years, he worked with William Meredith on the Connecticut Poetry Circuit. Former Connecticut Poet Laureate Margaret Gibson has described his work as "restorative, playful and wise poems by one of Connecticut's best poets."
In "Telling the Bees," Straight asks, "How to tell them how much trouble, we are in how close we are to ruin, how very much we need their help." As Margaret Gibson says, "We are indeed living through time of social and political and environmental peril." In "Seat 1A," Straight realizes that he must be prepared to save all passengers in case of an emergency, but that we are all siting in seat 1A. Man's cruelty to man seems to have reached a new low as a donkey is strapped with explosives and sent into the market place. He ponders the farmer with his wife turning back to look at their animals, the tall ears of the donkeys, the tufts backlit by the rising sun, the coarse mane and soft fur and dark eyes, ordering the farmer - "Choose the one."
The answer is to affirm our common humanity. One thinks of John Lennon's "Imagine," when Straight has us repeat, "We live in a beautiful, harmonious world, without war, or pestilence, or famine." Now, the injunction is "to make it happen."
Like a Reiki master, he is aware of the synchronicity in the world, that we are all connected to all things. In an extraordinarily moving poem, he finds a dead crow among the hyacinth. He recalls that crows can remember a specific human face and even hold a grudge against it. (Who knew?) But now, he realizes the caws are not complaints or arguments but eulogies. He buries the crow in the back of the property. The crows gather in the maples nearby "softly keening now witnessing my respects." And there is no little humor as he outlines the trouble we are in: "Nowhere Man," he is "past the spot, where Christ parked his bicycle." The irony of "Some Assembly Required," is priceless.
Mindfulness and Zen wisdom keep the poems in place. "So, I finger the beads, one at a time, beads of bone, beads of wood, working out my place, my part."
In "Vincent," the chipmunk who has lost an ear and has disappeared has now mysteriously reappeared. He sits in the farmer's hand eating a black seed. The poet says, "breathe deeply in the palm of the present, to shuck what isn't and savor what is."
It is such a joy to savor the wit and wisdom in these poems that recall the work of another "farmer poet," the master, Wendell Berry.
Contact
William Meredith Foundation
Richard Harteis
860-961-5138
www.poets-choice.com
www.WilliamMeredithFoundation.org
poets-choice.com
Art@zenithgallery.com

Contact