Dr. Erik Goluboff Scholarship Program Helps Medical Students Achieve Their Dreams
New York Medical Doctor Erik Goluboff Gives Back to Students with Scholarship Fund.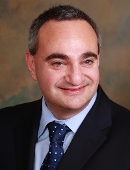 New York, NY, February 23, 2023 --(
PR.com
)-- Students who are already on the route to becoming medical professionals or students who are planning to pursue a career in medicine are strongly invited to apply for the Dr. Erik Goluboff Scholarship for Medical Students. Students currently based in the United States can submit their applications online with their biographies, complete names, and other contact information, all of which can be found on Dr. Goluboff's scholarship website. He will offer a scholarship to the student who submits the most remarkable essay with words not exceeding 1000. On June 15, 2023, the deadline for submitting applications for the Dr. Erik Goluboff Scholarship will be closed.
Dr. Erik Goluboff is well aware of the challenging road medical students must take in their academics and financial situations. In light of this information, he hopes that he will be able to provide this scholarship to a student who is worthy of the chance to further their education. Students can concentrate on their studies without being distracted by concerns about how they will pay for their education since they may utilize scholarships to assist in covering some of these expenditures. In addition to helping the students, Mr. Goluboff wants to bring attention to the financial challenges that are faced by students who are beginning the long journey to a career in medicine, and he also wants to assist one of the students who will become future doctors in the United States in achieving their objectives.
During his career, Dr. Erik Goluboff has been recognized and honored with several prestigious honors and awards. These honors and awards include the Young Investigator Award bestowed upon him by the National Kidney Foundation and the Teacher of the Year award from three separate residency programs. Dr. Goluboff is now the Principal Medical Lead for urologic malignancies at Genentech/Roche, also a member of the drug development program. His research focuses on the prostate, kidneys, and bladder, all of which may be affected by urologic tumors. But before all, he has about thirty years of experience working as a urologist, during which time he has held several roles of increasing responsibility. After almost three decades spent working in academia urologic oncology, he transitioned to AstraZeneca and took a position there as the Global Clinical Product Lead.
The scholarship established by Dr. Erik Goluboff was to provide financial assistance to medical students for the cost of their education. He hopes that he will be able to motivate a significant number of medical students via the use of his scholarship. Those interested in applying for the Erik Goluboff Scholarship may get further information about the program by visiting his website. If any candidate has questions, they are welcome to send them by filling out the appropriate form on his website. Mr. Goluboff is delighted to be of assistance to everyone, particularly those individuals who have an interest in gaining further knowledge about his scholarship program.
Contact
Dr Erik Goluboff Scholarship
Dr. Erik Goluboff
561-948-4691
https://drerikgoluboffscholarship.com

Contact