Author Plammoottil V. Cherian's New Book, "Democracy in America: Is It in Peril?" Offers Socio-Theological Reasons Why Democracies Fail or Are in Danger
Recent release "Democracy in America: Is It in Peril?" from Covenant Books author Plammoottil V. Cherian, discusses how policies without God will shatter the foundation of democracy.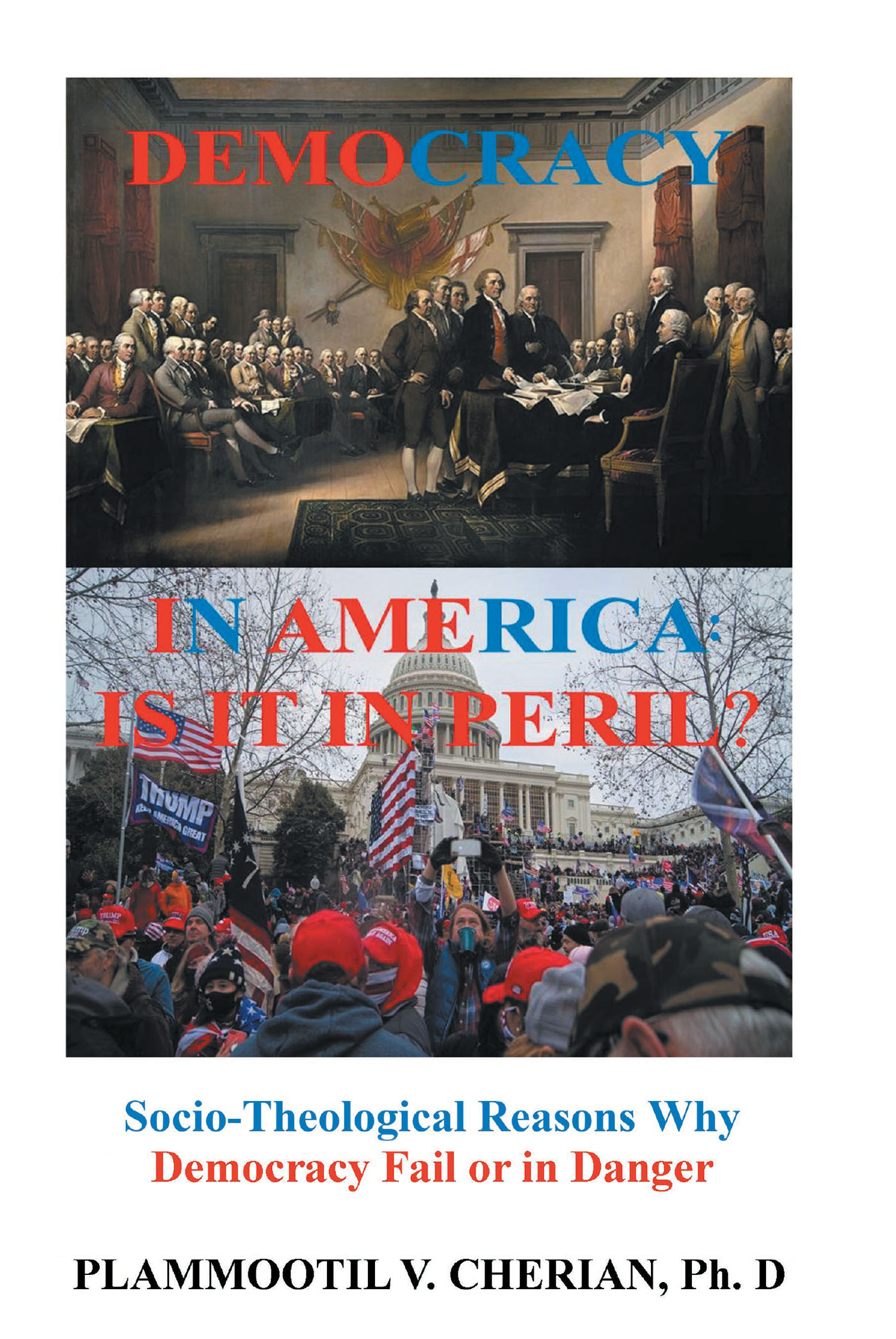 Buffalo Grove, IL, March 17, 2023 --(
PR.com
)-- Plammoottil V. Cherian, a life science professor who retired after fifty years of an academic career in research and teaching, has completed his new book, "Democracy in America: Is It in Peril?": a poignant and thoughtful work that explores how the present political system rejects the checks and balances laid by the founding fathers.
Author Plammoottil V. Cherian received his Ph.D. from Indiana State University and postdoctoral training at the University of Pennsylvania and subsequently a faculty member, as a Research Scientist in the Department of Medicine at the University of Pennsylvania and the University of Michigan in Ann Arbor. Passionate about teaching and students gaining in-depth knowledge about the complexities of life from bacterium to a behemoth and human life, he devoted his full time to teaching before retiring from Saginaw Valley State University.
Early in his career, he was fascinated by the Theory of Evolution, which he rejected after examining the fine structure of cells that are skillfully and wonderfully designed to function in the intricacies of life. Riveted by the complexities of life, he decided to examine Scripture to find a relationship between science and theology, if any, and like Isaac Newton and Robert Boyle, he attempts to relate cosmic and physiological phenomena with Scriptures, relating science and theology as the perfect pair of guiding forces in nature. With irrefutable evidence from science, he unlocks the deep mysteries of the Bible that link scientific discoveries to proclaim the grandeur of God's works to others at this end-time.
He has written several books. With prophetic insight, his latest books reveal the distress of nations with perplexity that is taking place at present and the socio-theological reasons why democracies fail.
Author Plammoottil V. Cherian writes, "This book was written in the aftermath of the infamous insurrection on January 6, 2021, in the capital of our nation. While journalists, politicians, commentators, and others have written books about this horrific event stating the graveness of a coup attempt in our nation from a political point of view, I authored this book from a different perspective. The entire contents of this book are historical facts gathered from the Public Domain and news media, with biblical interpretation of the prophetic verses of the Bible, which I believe are relevant to the events of the days in our nation and around the world. While an overthrow of our government did not happen, the insurrection had all the flavor and premise of a coup d'état. It failed because of the power of the Constitution of the United States and the resilience of our democracy, the goodness of the majority of Americans, and America's system of government. Yet the January 6, 2021, event, which was the darkest day in the modern history of our nation, proved that democracy is very fragile, even with the most rigid constitution of the world as ours."
Published by Covenant Books of Murrells Inlet, South Carolina, Plammoottil V. Cherian's new book discusses how extremism has cultivated a spirit of untruth that spreads like a wildfire.
Readers can
purchase
"Democracy in America: Is It in Peril?" at bookstores everywhere, or online at the Apple iTunes store, Amazon or Barnes and Noble.
Covenant Books is an international Christian owned and operated publishing house based in Murrells Inlet, South Carolina. Covenant Books specializes in all genres of work which appeal to the Christian market. For additional information or media inquiries, contact Covenant Books at 843-507-8373.
Contact
Covenant Books
Media Department
800-452-3515
www.covenantbooks.com

Contact