ZeroWater Launches 32-Cup Ready-Read Device That Reduces PFOAs/PFOs in Tap Water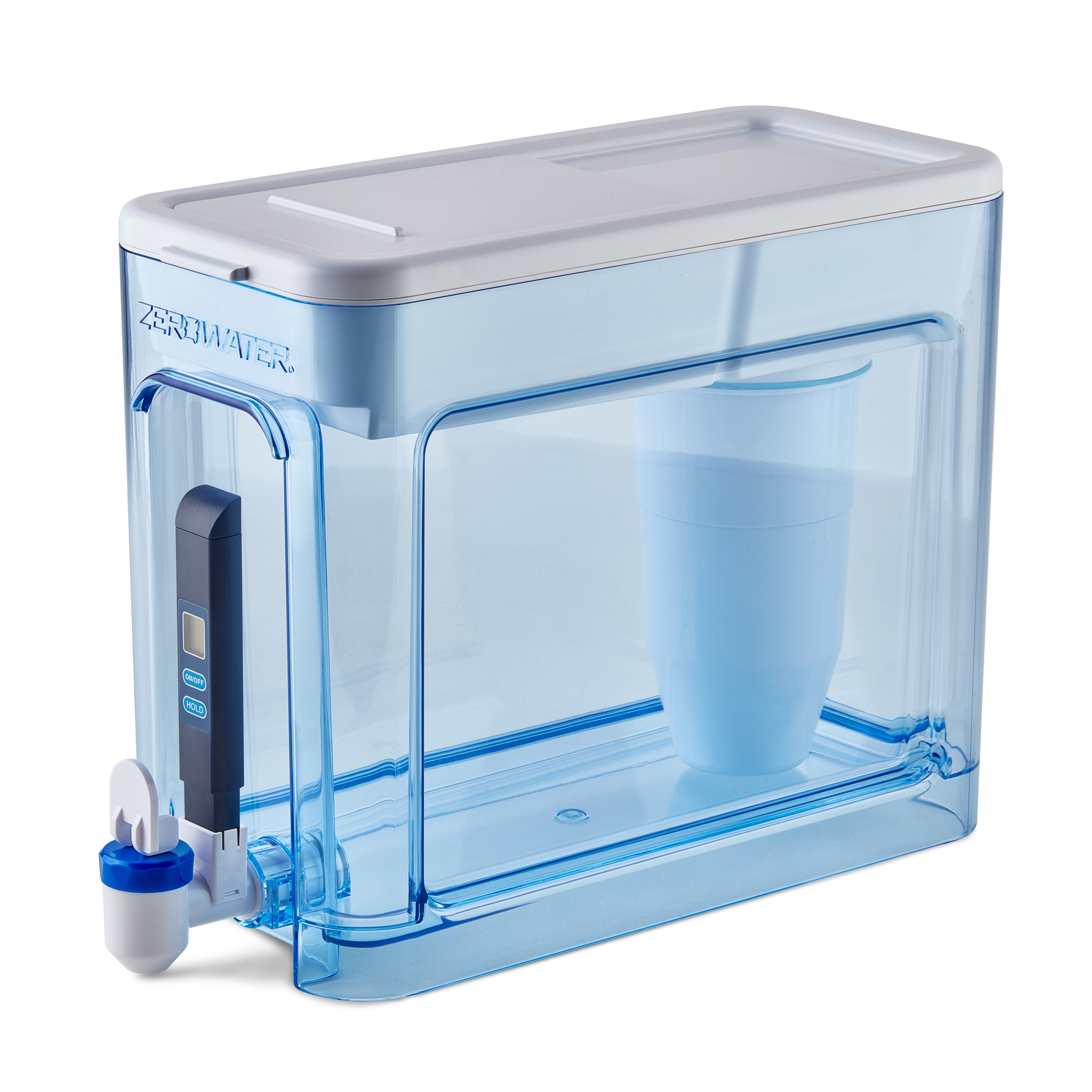 Trevose, PA, March 15, 2023 --(
PR.com
)-- As the country continues to struggle with high levels of lead, chromium, and PFOA/PFOs in city municipal taps, ZeroWater continues to apply its proven technology solutions that give access to purer-tasting water to millions of Americans.
This month, ZeroWater launched its 32-cup Ready-Read filtration device featuring its premium 5-stage water filter which is the only pour-through filter NSF-certified to reduce PFOA/PFOS, lead, and chromium in drinking water. The new Ready-Read device has a built-in meter that measures total dissolved solids (TDS) to give consumers an instant readout of how many contaminants are in their glass.
In June 2022, the Environmental Protection Agency (EPA) published a press release (https://www.epa.gov/newsreleases/epa-announces-new-drinking-water-health-advisories-pfas-chemicals-1-billion-bipartisan) sharing the organization's plan to reprioritize the removal of PFOA/PFOs, also known as forever chemicals, from national water sanitation systems. However, implementing a robust strategy to remove forever chemicals from municipal taps could take years to complete which means citizens who are concerned about these chemicals will need to continue to address the issue in their own homes and workplaces.
Fortunately, ZeroWater is doing its part to create greater access to purer-tasting water at home with fewer PFOA/PFOs. The new 32-cup Ready-Read pitcher features a five-stage filtration system that reduces the presence of lead, arsenic, mercury, and forever chemicals like PFOA/PFOs. It also removes 99.6% of total dissolved solids (TDS) such as metals, sediments, and salts from tap water. The ZeroWater 32-cup Ready-Read device is available at
www.zerowater.com
.
Contact
ZeroWater
Katrin Ferge
(800) 503-2939
www.zerowater.com

Contact