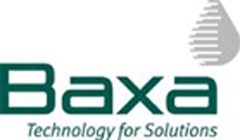 Denver, CO, April 05, 2006 --(
PR.com
)-- International healthcare-product manufacturer, Baxa Ltd, UK subsidiary of Denver-based Baxa Corporation, announces the relocation of its sales and marketing operations to Bracknell, Berkshire, as of the end of April. The new 10,000-square foot facility includes state-of-the-art demonstration rooms and enhanced training facilities for employees and customers. The company's sales, marketing, customer services, operations, finance, HR and quality departments will relocate to the new premises. Existing 5,000-square foot warehouse facilities in Ascot will continue to house the company's logistics and distribution activities.
With sales revenue tripling since 2000, the move is a result of continued sales expansion in the UK and across Europe. This growth is largely due to continued product and service innovation, strategic partnerships and the formation of new sales distribution channels across Europe, the Middle East and Africa.
"Baxa Ltd has consistently surpassed its sales targets and, as a result, has seen significant growth," comments Terry Aston, Managing Director of Baxa Ltd. "Our staff numbers have doubled since 2002 and the existing premises do not have the capacity for further growth. The larger premises reflect our status within the healthcare market and offer the foundation and flexibility to support continued expansion."
Baxa Corporation was established in 1975 and is well known for the Exacta-Med® Oral Dispenser, sold worldwide. Today, Baxa provides a full range of medical devices and systems for the accurate preparation, handling, packaging and administering of liquid medication including automated filling systems, multi-ingredient solution compounding, IV administration equipment and a consumable dispensing items.
About Baxa Corporation
Baxa, a customer-focused medical device company, provides innovative, solution-based technologies for fluid handling and delivery. Its systems and devices promote the safe and efficient preparation, handling, packaging, and administration of fluid medications. Key products include Rapid-Fill®Automated Syringe Fillers, Exacta-Med® Oral Dispensers, MicroFuse® Syringe Infusers, Repeater® Pharmacy Pumps, and Exacta-Mix® and MicroMacro® Multi-Source Compounders; used worldwide in hospitals and healthcare facilities. Privately held, Baxa Corporation is headquartered in Englewood, Colorado, USA and has subsidiaries and sales offices in Canada and the United Kingdom; direct representation in Belgium, Denmark, Finland, France, Germany, Luxembourg and The Netherlands; and distribution partners worldwide. Further information is available at
http://www.baxa.com
.
###
Contacts:
Stephanie Scott, Marketing, Baxa Ltd:
http://www.baxa.com
Tel: +44 (0)1344 890916
Fax: +44 (0)1344 890917
Email: s.scott@baxa.co.uk
Kimberley Gray – Kimberly Gray PR:
http://www.kimberleygray.com
Tel: 0118 969 4904
Email: kim@kimberleygray.com
Maggie Chamberlin Holben, APR:
Absolutely Public Relations: 303.984.9801 or 303.669.3558
http://www.absolutelypr.com
Email: maggie@absolutelypr.com