Amber Alert Issued for Texas Boy (Age 3) - Kendrick Terrell Jackson
Child abducted by stranger.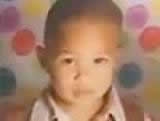 Springfield, IL, April 07, 2006 --(
PR.com
)-- An Amber Alert has been issued as Houston Police and EquuSearch look for a 3-year-old boy missing since Friday morning from a West Houston apartment complex. A witness came forth to say she saw a boy fitting the child's description, walking with a man who was not his father.
A witness was going to work this morning at about 9:30 or so when she got caught up in the traffic heading southbound on Wilcrest, just across from where the missing child lives and she saw a child in his sleep pajamas with a black male. When she returned home, she saw it on the news and is certain that it is the same child.
The witness told police that the boy and the man were standing at a Metro bus stop, Number 19 Metro Line, Wilcrest Crosstown.
Police are seeking the public's help in finding the young boy and ask that they call the Juvenile or Homicide Division of HPD. Police said they received a call around 11:25 p.m. requesting a check on the child's welfare. The boy was missing from the Canfield Falls Apartments in the 1200 block of Wilcrest in west Houston.
For more information please visit www.projectsafekids.org
###
Contact
Project Safekids
Scott Woods
217-391-4742
http://www.projectsafekids.org

Contact