Washington Amber Alert Issued for Felipe Guzman (Age 2)
Child abducted from mothers car.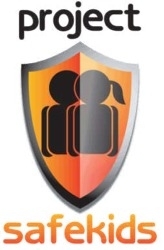 Sunnyside, WA, April 13, 2006 --(
PR.com
)-- Washington State has issued an Amber Alert for a missing Sunnyside toddler who was abducted from his mother's car Thursday afternoon.
Felipe Guzman is described as being a two-year-old Hispanic male and is 2 ft., 6 inches tall, 35 lbs. and has light brown hair and brown eyes.
Guzman and his mother were in their vehicle when the suspect pulled up next to their car, forcibly removed Guzman from the car and drove away.
The suspect is Felipe Manjares and is a 23-year-old Hispanic male. Manjares is 5 ft., 8 inches tall, 160 lbs., and has brown hair and hazel eyes. He was driving a Maroon 1992 Acura 4-door sedan with license plate number 732UTS and was last seen traveling southbound on South 16th Street.
Please visit www.projectsafekids.org for more details.
###
Contact
Project Safekids
Scott Woods
217-391-4742
http://www.projectsafekids.org

Contact