Prime Visibility Offers Comprehensive Report - SEO for CEOs & Other Non-Tech Execs
Free White Paper Provides Straightforward Answers to a Complex Subject.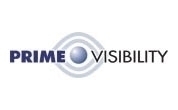 Bethpage, NY, April 19, 2006 --(
PR.com
)-- Prime Visibility, a leading, full-service
search engine marketing [SEM]
firm has published a
white paper
(otherwise known as a marketing communication) available as a free download from the company's website.
This comprehensive educational report entitled: "SEO for CEOs…and Other Non-Technical Executives," has been written to enlighten top business executives such as the company CEO, President, COO, etc. with insightful information about Search Engine Optimization. The paper examines
Search Engine Optimization [SEO]
and espouses its benefits. Prime Visibility gives valuable industry information that defines SEO Marketing in quantifiable and readily understandable terms to ensure that business executives' Internet marketing teams get their business model on the right track – and keep it there.
"It is about creating revenue, adding members, obtaining subscribers, building
brand awareness
, customer service, creating loyal customers, and more," says David Zeiter, VP Business Development at Prime Visibility; "Remember, Search Engine Marketing has enormous potential to generate revenue because it actually has the ability to reach your potential buyer at the precise moment when the buyer is interested and looking for your product."
To obtain a free copy of SEO for CEOs…and Other Non-Technical Executives, please visit
PrimeVisibility.com

About Prime Visibility:
Prime Visibility LLC is a leading, full-service Search Engine Marketing [SEM] firm committed to increasing traffic, sales and ROI for its clients. Prime Visibility has been recognized numerous times by their peers at www.TopSEOs.com and www.PromotionWorld.com as one of the Top Ten SEO Company. Prime Visibility has over a decade of experience providing individually tailored services including Natural Search Engine Optimization, Pay-Per-Click, Email Marketing and Conversion Tracking solutions. For additional information please visit
www.PrimeVisibility.com
or call toll-free (866) PrimeV1 (744-6381).
###
Contact
Prime Visibility
David Zeiter
866-PRIMEV1
www.PrimeVisibility.com
516-364-9400 #230

Contact