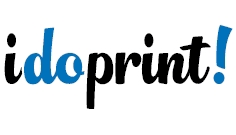 Portsmouth, NH, April 19, 2006 --(
PR.com
)-- On Demand Imaging of Portsmouth, NH has created a new website, http://www.idoprint.com, to offer a new way to order commercial printing products online easily and efficiently, complimenting its current traditional printing services.
IDoPrint.com was born of the idea that purchasing offset printing from traditional printing companies is far too difficult, the ordering process and delivery taking way too long and the resulting products to be much too expensive for the average consumer. On Demand Imaging wanted to develop a way customers could easily upload and manage their own printing projects from anywhere and make them affordable.
They've designed and built an intuitive online interface to make the print buying process simple. Traditional commercial printing often means waiting three days for a quote, two days for a schedule and two weeks for your printing to be completed. They saw these issues with traditional printing services and designed a new website to streamline the process, cutting the normal printing project time by 80%, allowing them to lower costs and get your finished printed products to you quickly in a matter of days, all with the same high quality products and service.
The IDoPrint.com website provides instant quotes online through the site by selecting your printing product, quantity, and finish specifications. The site then schedules your job immediately and offers a choice of a Normal turnaround time in 4 days, Fast turnaround in 3 days, and Rush turnaround in 2 days, allowing you to have your printed material at your doorstep in less than a week. Artwork is uploaded directly through your browser interface from your computer and templates are available for each product. Full color printing is ready from initial quote to shipment in days instead of the usual weeks of wait with traditional ordering systems. The incredible power of the Internet along with intelligently applied prepress, press and bindery technology come together to revolutionize the printing industry and our services to you at IDoPrint.com.
Professional print buyers and individual consumers with Internet access can all benefit from IDoPrint.com's faster turnaround times, ease of use and lower costs. You can order all your standard business products from the comfort of your office or home and monitor the progress of your print jobs, getting their status at any time. You can order your products at any time, 24 hours a day, 7 days a week and never have to speak to or track down a sales department.
Quick and easy ordering is available for many popular printing products for your business or personal use such as business cards, posters, greeting cards, invitations, brochures, newsletters, postcards, rack cards, sell sheets, self mailers and catalogs. A customer service department is available by phone or email during normal business hours and a Help Center is available through the website for issues on artwork preparation, templates, quoting, ordering, tracking and job management.
For additional information feel free to contact John Adams at 800-901-9000 or
john@odicorp.com
###