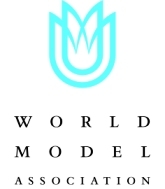 New York, NY, July 13, 2008 --(
PR.com
)--
www.worldmodel.org
links the model industry
The World Model Association, a public service organisation with registered headquarters in Geneva, Switzerland, represents the international model sector, including more than 60,000 agencies and 500,000 professional models around the globe. Effective immediately, a new online portal is available at
http://www.worldmodel.org
, where companies can search in a targeted manner for model and scouting agencies, as well as professional fashion and advertising photographers. Via this portal, it is also possible to issue requests for tender according to certain criteria, such as the industrial sector, location, budget, type of assignment and the required location.
A chance for models - and for all those who want to become one
Also models and young talents, who are dreaming of a modelling career, this portal offers an ideal forum for presenting oneself to the model industry. On this site, male and female models from throughout the world can register and enter their profile free of charge. A membership card will be provided at a nominal charge of EUR 120 per year, which gives access to a large number of privileges and benefits, provided by the co-operation partners of the World Model Association. The objective is to also introduce this system in German-speaking countries.
Interesting possibilities for co-operation partners
In addition, the World Model Association now offers international companies the possibility of registering themselves has co-operation partners, which makes it possible to indirectly offer members of the World Model Association products and services at favourable conditions. The co-operation partners of this public service organisation include, for instance, hotel chains, credit card institutes, leasing companies, airlines, fitness studios, discotheques and cosmetic companies that see models as an interesting target group.
Press contact
World Model Association
Press Office
Maria Gonzalez
E-mail: member@worldmodel.org
Photos at:
www.worldmodel.org
###