Prime Visibility Announces New Partnership With SLI Systems
Prime Visibility, pioneers and leaders in the field of Search Engine Marketing, announce a new partnership with SLI Systems, Inc., a provider of on-demand search services for Internet and e-commerce sites.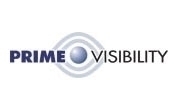 Bethpage, NY, April 25, 2006 --(
PR.com
)-- Prime Visibility, pioneers and leaders in the field of
Search Engine Marketing
, announce a new partnership with
SLI Systems, Inc.,
a provider of on-demand search services for Internet and e-commerce sites. This partnership enables Prime Visibility to integrate SLI's search technology into their core offerings therefore providing clients with a more comprehensive customer-focused solution.
"We are very excited about the possibilities that our new
partnership
with SLI Systems creates as an extension to our existing SEO/SEM solutions. This unique integration adds strategic value to the online retail market, enhancing site search as a valuable component of our online customer acquisition strategy," said Andrew Hazen, President and CEO of Prime Visibility, LLC. "We are constantly raising the bar to enhance customer satisfaction. This joint effort will help empower our clients to increase sales, reduce costs, and yield valuable customer information."
New technology known as Learning Search ™ is a hosted service that increases online sales by enabling visitors to find exactly what they intend to buy on SLI search-enabled websites. Learning Search perpetually learns and improves based on visitor behavior – continually re-ranking search results based on aggregate click-through behavior. As a result, visitors increasingly interact with the search box and find what they want to purchase. As a hosted, turnkey solution, SLI customers avoid the upfront cost and resource requirements associated with packaged search software. SLI's corollary service, Site Champion, optimizes learned query terms to increase the number of indexed natural search pages in major search engines, resulting in more visitors to your website. Unlike traditional search software, SLI Systems' patented technology continuously "learns" from the behavior of visitors over time to deliver more relevant results.
About Prime Visibility:
Prime Visibility LLC is a leading, full-service Search Engine Marketing [SEM] firm committed to increasing traffic, sales and ROI for its clients. Prime Visibility has been recognized numerous times by their peers at www.TopSEOs.com and www.PromotionWorld.com as one of the Top Ten SEO Company. Prime Visibility has over a decade of experience providing individually tailored services including
Natural Search Engine Optimization
,
Pay-Per-Click
,
Email Marketing
and Conversion Tracking solutions. For additional information please visit www.PrimeVisibility.com or call toll-free (866) PrimeV1 (744-6381).
About SLI Systems: SLI Systems is the developer of learning-based search technology for corporate Internet sites, e-commerce destinations and consumer Internet portals that Searches, Learns and Improves the user experience. For more information, visit www.sli-systems.com.
###
Contact
Prime Visibility
David Zeiter
866-PRIMEV1
www.PrimeVisibility.com
516-364-9400 #230

Contact