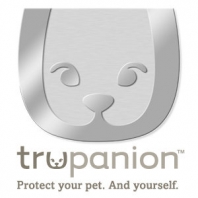 Trupanion pet insurance provides lifetime health coverage to dogs and cats who enroll between the ages of 8 weeks and 14 years old with no payout limits on coverage.
Trupanion offers:
-One simple plan
-90% coverage
-No payout limits
Trupanion's product is designed to be simple. If an insured pet becomes sick or is injured, Trupanion will pay 90% of the actual cost of diagnostic tests, surgeries, and medications - including coverage for hereditary & congenital disorders.
Trupanion pays 90% of actual veterinary costs, with no limit per claim, per illness, per year, or per category (including the higher costs of emergency centers and specialty hospitals).
The Trupanion product has been developed to overcome the limitations of competitors' products, and to make it easy to sell through veterinarians, over the telephone, and via the Internet. Trupanion is very differentiated from all of its US competitors through its flexible deductible option. Pet owners may elect to have any deductible of $0-$1000, to lower premiums. Pet owners utilize the sliding deductible tool where the premium decreases as the per incident deductible increases.
Trupanion's website offers many helpful tools and guides, including a cat and dog breed guide which can be found in the dog insurance section of the Trupanion site. Trupanion also has a great section for pet owners trying to understand pet insurance or who are looking for comprehensive pet insurance comparison information, including price and policy comparison charts.