Trupanion Pet Insurance Offers Fourth of July Advice to Pet Owners
Pet insurance company Trupanion offers tips to help ease the stress that pets often feel during the Fourth of July.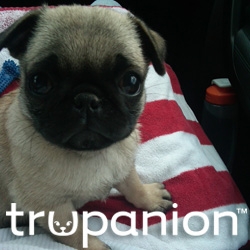 Seattle, WA, July 04, 2011 --(
PR.com
)-- Today is Independence Day in the United States, a day many families celebrate the adoption of the Declaration of Independence with parades, barbecues, picnics, fireworks, and attending private or public events. Unfortunately, it's also a day that many pet owners dread because all of those activities can be stressful and even harmful to pets. Trupanion, the nation's fastest-growing
pet insurance
provider, has developed a list of tips that will help pet owners manage this holiday with their pets.
Keep your pet at home. While it may seem to make sense to keep your pet with you so you can monitor their behavior and stress level, dogs and cats feel most comfortable in their own surroundings. Keeping your pet at home will help him soothe himself and help ensure his safety.
Create a safe space. Again, your pet feels most comfortable in his own surroundings, so creating a familiar and comforting space will help ease his stress level. This space could be a bedroom, a crate, or a favorite gated-off area where your pet spends a lot of time. Make sure to include comforting items like beds, blankets, and favorite toys.
Invest in an anti-anxiety tool. There are many products that are based around decreasing anxiety in pets. One of the most popular products recently is the Thundershirt, a type of vest that has a calming effect for anxious, fearful, or over-excited dogs. Other products include pheromone dispensers and chewable tablets.
Use the power of white noise. It can be helpful to play white noise in your home to drown out the noise of fireworks, jet shows, and other sounds that will cause anxiety in pets. There are specific white noise machines you can purchase, but radio static, television noise, and fans can be just as effective.
Don't feed your pet scraps from the grill. Barbecues are one of the most popular activities during this holiday and it may be tempting to share your feast with your pet. But rich scraps from the grill will only intensify your pet's stress, as it can cause stomach aches and other ailments, especially when coupled with other stressful activities.
Be aware of the heat. Many families spend a lot of time outdoors in the hot sun with their pets during this holiday. It's important to have plenty of water available and to monitor your pet for signs of heatstroke. Also, if you have a pet that needs sunscreen, make sure to use only those that are pet-approved.
Keep ID on your pet at all times. The unfortunate fact is that many pets become lost during this holiday. Even if you follow all of these tips, your pet may find a way to escape his safe place and become lost. Always keep ID on your pet with updated information in case of this situation.
"We know this holiday can be very stressful for pets and their owners," said Darren DeFeo, Vice President of Ecommerce at Trupanion, "so we hope these tips help keep pets safer, happier, and healthier during today's festivities. This is always our main goal."
About Trupanion™
Trupanion™ pet insurance offers cat insurance and dog insurance in the United States and Canada. Trupanion™ is self-underwritten by the American Pet Insurance Company, allowing Trupanion™ to offer a simple, customizable pet insurance policy with no payout limits and 90% coverage of veterinary bills. Enrolled pets receive lifetime coverage for diagnostic tests, surgeries, and medications if they get sick or are injured, with no incident, annual or lifetime limit. Trupanion's mission is to deliver fast, simple and user-friendly financial support to pet owners. For more information about Trupanion™, call 800-569-7913 or visit http://www.TrupanionPetInsurance.com.
About the North American Pet Health Insurance Association
Trupanion™ is a founding member of the North American Pet Health Insurance Association (NAPHIA). Founded in 2007, the North American Pet Health Insurance Association is committed to educating and promoting the values and benefits of quality pet health insurance to North American pet owners, the general public, and the veterinary community. As an association, we are committed to high standards and transparency in all of our actions and products. To learn more, visit the North American Pet Health Insurance Association website at http://www.naphia.org.
###
Contact
Trupanion
Heather Reynolds
800-569-7913
www.trupanionpetinsurance.com
888-738-7478 ext. 3124

Contact