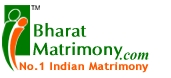 Bharat Matrimony Enterprise is an organization with a vision of providing a host of comprehensive web based solutions through its group of portals. With a presence in 21 cities in India and three global offices in USA, Canada and the Middle East, BharatMatrimony Enterprise has utilized its wide reach to keep itself abreast of the needs of its users.
Status

Private Company
Company History

India Property is another initiative of BharatMatrimony Enterprise that provides in-depth information on buying, selling and renting properties in India. The site provides a medium for independent owners, real estate agents and builders to advertise their listings on the Internet and for potential buyers to search for properties. This feature rich portal offers its users an extensive search feature that allows them to locate property by region, area, price, amenities and availability. Multiple property listing facility also enables sellers to feature more than just one property along with property photographs.

So if you're looking to buy, sell or rent a property and need to do it in a private hassle free environment then IndiaProperty.com is the right place for you. Register on IndiaProperty.com and get the latest updates in the Indian property market.

Indian Real Estate is a booming market and India property has been launched at the right time.