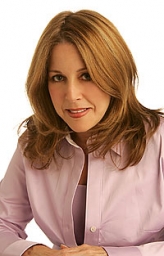 Intuition has become known as the hottest boutique in Hollywood. Catering to celebrities and Hollywood wives ... Intuition continues to set the trends and offer the next "Must-Haves." A general store for fashionistas ... customers come to depend on its one-stop shopping ... everything is there ... a spot to find your favorite tee shirt, the best fitting jeans and the next "it" handbag ... You can always find the Next Big Thing at Intuition.

Intuition is the creation of Jaye Hersh, who has become one of the most sought after experts in the retail clothing business. Regularly featured as the "Celebrity Shopper" on numerous television shows including Entertainment Tonight, Extra, Good Day Live and the Style Channel, Hersh continues to provide insight into the latest trends in fashion and shopping.

Celebrity clients from Lucy Liu to Jessica Simpson know that before a trend hits the street, you can find it first at Intuition. Adding a "Personal Shopper" service to her business has given Hersh a competitive edge in the tough Los Angeles retail market. Her hands-on interaction with her clientele has helped Hersh key into the daily shopping needs of her customers.

Hersh founded Intuition in 1999 as a way to pay for tuition for her two children. She has relied on her 25 years as a garment industry executive to create a unique niche in the fast paced and constantly changing fashion business.
Status

Private Company