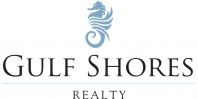 Gulf Shores Realty has redefined Venice Florida Real Estate. Their fresh approach and creative marketing have made them multi-million dollar producers that get the job done. Their sizzling website http://GulfShoresFL.com offers the best prices on thousands of local properties and local information, photographs, and videos including special events.
Wayne Welsh (Broker-Owner) has built a Team of hand picked REALTORS with exceptional skills and a true understanding of customer service. Gulf Shores Realty was awarded the 2014 Business of the Year award by the Venice Area Chamber of Commerce.
Gulf Shores Realty incorporates their Customized Marketing Program to help sellers expose their homes to a wide market of international and local buyers. Of course they still utilize traditional methods such as color print ads, magazine covers, newspapers, flyers, etc. They just enhance these basic functions with launching the homes out to over 50 websites for a true international experience.
Gulf Shores Realtor can be reached by calling 941-488-6644 or visit their website at http://GulfShoresFL.com.
Gulf Shores Realty makes buying a home enjoyable and selling a home stress free as they methodically walk their clients through the process. Every step of the process is professionally handled from concept to closing. Their zest for life and positive attitude makes real estate fun.
Call Gulf Shores Realty at 941-488-6644 for all your real estate needs.