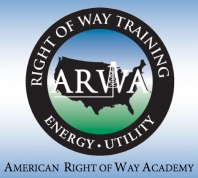 American Right of Way Academy, ARWA, Inc. is dedicated to offering the highest quality education in the oil & gas industry for those interested in becoming Right of Way Agents and Land Title Agents. Top oil & gas executives have referred potential hires to American Right of Way Academy for training because they have worked with our graduates and know they will receive the most up to date education in the industry.

Don Valden, CEO of Texas Right of Way Associates, TRWA, Inc., began teaching right of way in 2003 at Hill College in Cleburne, Texas and then in 2006 through his service company Texas Right of Way Associates. It was a natural progression for him to create American Right of Way Academy. He was one of the first agents, in 2003, to work in the Barnett Shale and has worked for several energy companies such as Koch Industries, Devon Energy and EOG Resources. He is a nationally known educator and speaker who is considered to be one of the top experts in the field. Don is a TCU Energy Institute instructor and a DUG Conference Speaker. He has trained hundreds of men and women for careers in Right of Way Acquisitions and Land Title Research.

Don recently commented, "Teaching is the one thing that gives me the most satisfaction. To see someone get the knowledge and run with it is amazing. The energy industry is changing and it needs new agents with the most current knowledge. It is my goal to train new agents who demonstrate the professionalism, integrity and skills to actively participate and effect change in this growing industry."

American Right of Way Academy offers specialized classes in all areas of Right of Way Acquisitions, Land Title Research and offers the only one of its kind Advanced In-The-Field Training class. Each student will receive a Certificate of Completion and all materials are provided. The classes are taught at various venues in the Barnett Shale, Haynesville Shale, Marcellus Shale and Eagle Ford Shale Plays.
Status

Private Company